opening the wastegate on a 01 lb7
---
i had a quick question for someone who knows more about this then i do i was wandeing if on my 01 lb7 if i took the stock wastegate an made it to wear it was open all the time what that would do an help i have heard of other guys doing it just never heard exactly what this does the truck has a 4 inch exhast bully dog triple dog gt tuner an valent cold air intake would fixing the wastegate permantly open help with anything or what would it do
thanks guys
perm open would cause it to overspeed and create extra pieces....
---
Goes by John
--2001 ECSB
SDP Big Single, Wehrli Dual Fuelers, 50% sticks, Front Coilover Conversion, Anorexic .....much much more
Sponsored by Creatures of the Night Performance and SDP
--2005 CCLB Dually
The tow pig
Tuned and Edge Insight CTS
could you kinda of explain that im not sure what that means lol
would this also mean it would smoke alot as well im just not sure what you mean by create extra parts an overspeed
the turbo would OVERSPEED and grenade itself.

and yes it would smoke like a retarded cummins guy
---
2013 Huffy Ultimate Spiderman bicycle
baseball card in back wheel mod
TRAINING WHEELS OFF!!! 09-22-13
Streamer handle mod
Saving for front basket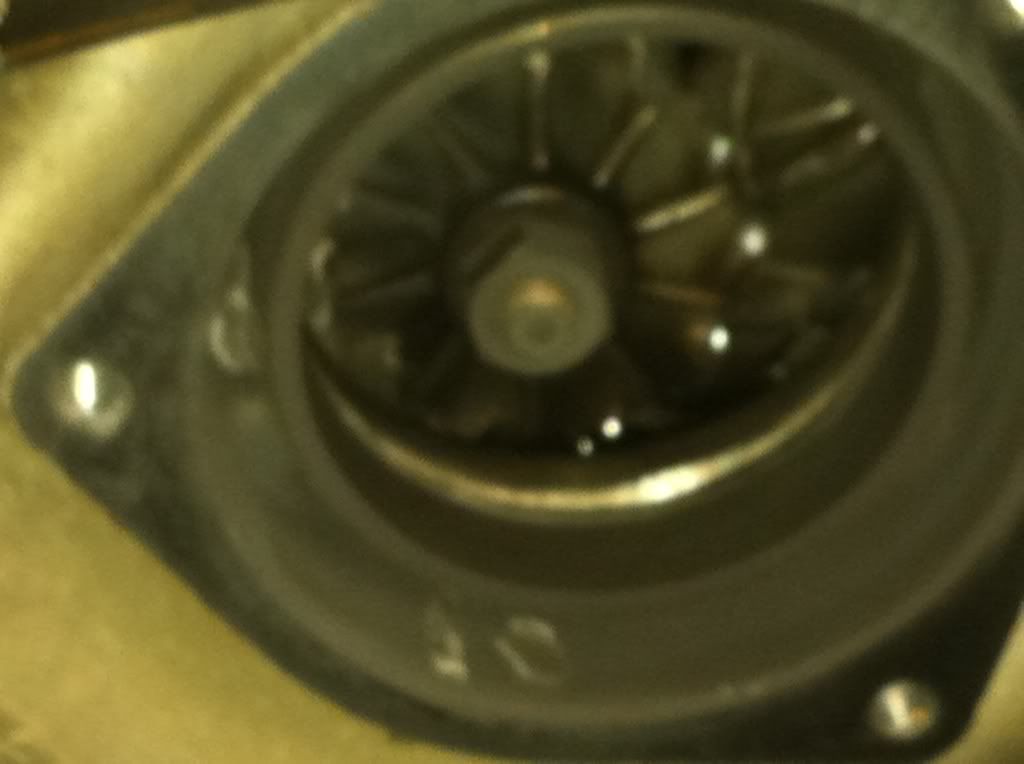 He means this.
---
02 LB7 2500 EC/LB - Built motor and stuff
06 Sierra 3500 CC/LB SRW- built Trans n stuff- for sale
07 R1- Exhaust tuned blocked
16 Chevy LTZ 3500 SRW CC/LB
16 Polaris RZR XPT
70 SS Elc - 509" MSD Atomic EFI
I`ve got mine plugged and haven`t had any problems and it dosen`t smoke unless I put in a higher tune. At about 300 ft down track it cleans up and dosen`t smoke with a 135 hp tune.
---
2004 LB7 ( performancetruckparts )
CTS Race version
Gutted CAT
Straight pipe stock
Plugged wastegate
Slicks at the drag strip
Leveled and debadged
More to come I hope
Pro Comp 305x55x20 tires
Pro Comp No Fear 20x10 alloys
Blocked EGR
Intake heater removed
thanks guys for your help! what chip would you guys suggest im running a bully dog triple dog gt tuner but im wanting to upgrade but dont want to put anything else in harms way like injectors injector pump things like that iv been looing into the efi live or ppe accelerator hot 2 what would you guess suggest be the next upgrade that would make a bigger differance
if you rigged the wastegate to always be open then you wouldnt make any boost....

you probably mean rigging it to never open, which also causes damage to the engine from not being able to dissipate boost properly when you let off the throttle


if you want to upgrade tuners EFI Live is the way to go if you get it from a good tuner, a Hot+2 isnt worth the money because anything over 100hp your tranny is on borrowed time, personally if i didnt want to mess with EFILive id go for an Edge Evo CTS or a PPE standard or Hot
---
03 Chev CCLB
500HP on
STOCK
trans/fuel/turbo
built trans and lift pump coming soon!
special thanks to
ADP, ATP, HDP, UDP, BDDP, MJS
EFI LIVE

unlimited tune-ability and you can do almost anything with it.
---
2013 Huffy Ultimate Spiderman bicycle
baseball card in back wheel mod
TRAINING WHEELS OFF!!! 09-22-13
Streamer handle mod
Saving for front basket