Changes in 2012 2500HD
---
Just wondering if there will be any significant changes to the 2012 duramax engines or 2500 body style. TIA!
There's no news of any changes for 2012 but you can expect a revised front clip and updated interior by 2014.
---
Jason

- 08 Silverado LTZ, LMM
- 89 Trans Am GTA, L98
I saw concepts a while back for I think 2013. It looked like a large minivan
---
Mack: 2004 lb7
1960 f100 Cummapart conversion


Ex's:2006 LBZ ppe tuned
2007.5 LMM s366. 12.4@109
hopefully they look good prolly be buying a new one by then...or a boat cant decide :/ but the all terrain concept looked bad a$$
---
11 Denali. Deleted.
Junior Member
Join Date: Mar 2011
Location: houston tx
Posts: 43
i thought they just changed
The all terrain one looks awesome, and they just changed the engine and frame not the body or interior.
---
2002 LB7, Silverado 2500 CC LB
270,xxx miles on oringinal injectors
EFIlive, MBRP 4 inch, Ported intake horn
Black 20" Fuel Hostages, 33" Nitto Trail Grapplers, Ready Lift leveling kit
2011 LML, Silverado 2500 CC LB
Ready lift leveling kit
i seen a 011 dmax yesterday that had the black hood badges in the middle of the hood now thats something different
---
the only thing that runs on a powerstroke is the owners mouth
james scott 21
if there were going to be major changes to the 2012's, we would have heard about it months ago.
---
06 audi S4, V8/6spd
05 dmax/allison...always testing something new
-BT DieselWorks, LLC-
[SIZE="3"]Specializing in a wide range of custom electronics and great gadgets for your 2001+ GM full size truck/SUV

Allison torque converter lockup controllers, Allison Tap-Shift kits, digital DSP-5 switches, affordable injector harness repair kits, and much more!


Quote:
Originally Posted by
OhioCoalRoller
View Post
i seen a 011 dmax yesterday that had the black hood badges in the middle of the hood now thats something different
It was a GMC....
---
2015 GMC 3500HD CCLB DRW
2008 LMM EFI Live by Nick, Transgo jr., Diamond Eye Quiet Exhaust with Quiet Tone Front Pipe, Big Blue Converter, Blocked EGR, Fass 150 lift, ITBC bypass, Heated Windshield Fluid CCLB Dually LTZ, Sulastics, Bilstein rear shocks, Sold
162,000 miles
2004 LLY RCLB 4x4 80,000 miles bone stock oil every 3k SOLD
2011 Chevy RCLB 4x4 LML 3500HD SOLD
2013 GMC CCSB 4x4 LML 3500HD
http://www.duramaxforum.com/forum/new-here-please-read/
I doubt they will ever make this one because it looks mental...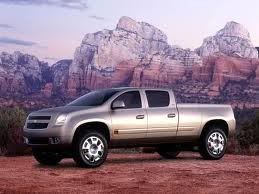 ---
Mack: 2004 lb7
1960 f100 Cummapart conversion


Ex's:2006 LBZ ppe tuned
2007.5 LMM s366. 12.4@109