led reverse bulbs
---
as the title implies, which ones are you guys running, and where to buy. and can you get the ultra white light to match my h.i.d.'s
---
-Dustin-
08 chevy ltz lmm ccsb, EFI by rob, 5" mrbp, s&b, rerouted, debadged. 33" m/t atz 20" xd hoss wheels. leveling keys, 5% around, hid's
04.5 Gmc 2500 HD LLY ccsb. 6" Pro Comp, 35" mud grappler's on 20" , 4" MRBP, Bully dog. R.I.P
Sub'd
---
2004 Chevy DRW 4X4 crew cab LB7, Nicktane with Cat filter, Silverline 5" exhaust straight pipe dumped with 6" tip, ported turbo horn, PPE Boost Valve, S&B intake, Ranch hand bumper on the front and custom hauler bed on the back with 108 gallon transfer tank, Edge CTS2, EFI live by Kory, FASS sittin on Ultra phantom's
DRW CLUB MEMBER #118
"I'd rather be a fence post in Texas than the king of Tennessee" - Chris Wall
Retro solutions has some sweet ones that i'm going with there like 40bucks i think.
---
2010 /CHEVY/LMM/CC/SB/LT/
Amsoil all around
Quote:
as the title implies, which ones are you guys running, and where to buy. and can you get the ultra white light to match my h.i.d.'s
When I purchased my tail lights from Recon they had higher wattage LED bulbs. That is what I went with..
Tubbs
---
2011 Denali HD 2500 SRW / Black. CCSB, Dual Alternator, NAV, Sunroof, A/C seats, Rear entertainment, 6in Fab Tech lift, Ride Rite Air Bags, 18x9 RBP 94R Chrome with Black insert, 35 X12.50 Toyo R/T , ARE Canopy, Black Recon LED Tail lights, AMP Steps, Cat Fuel Filter, AirDog II 165
x2 on Retrosolutions. I highly recommend them.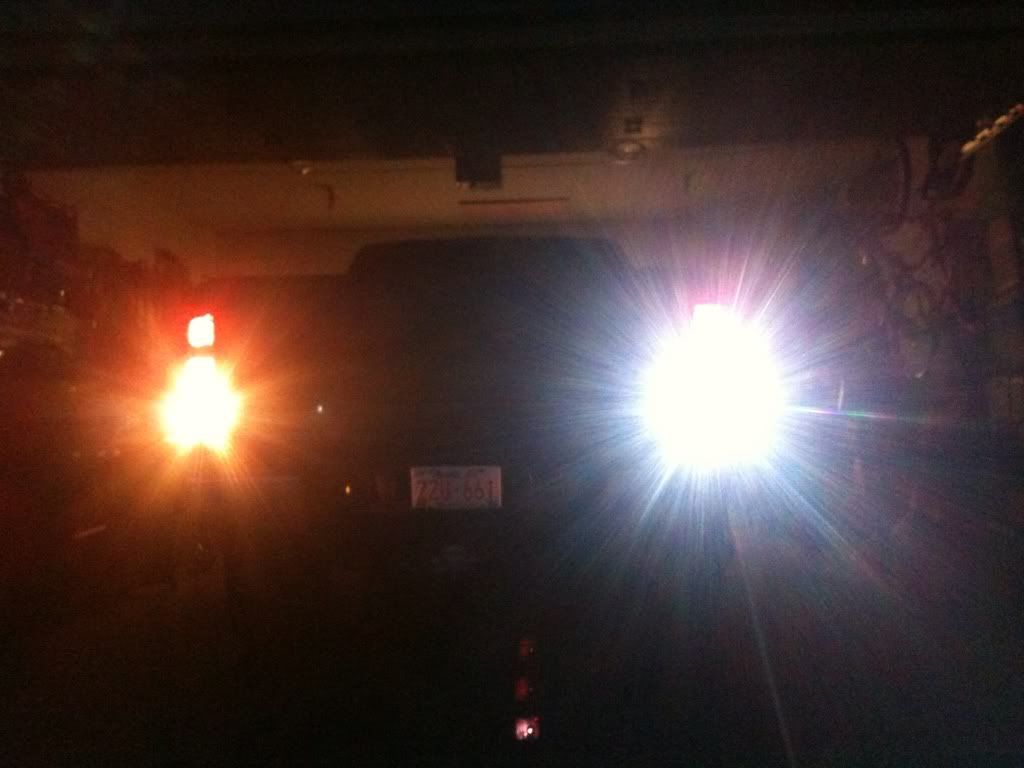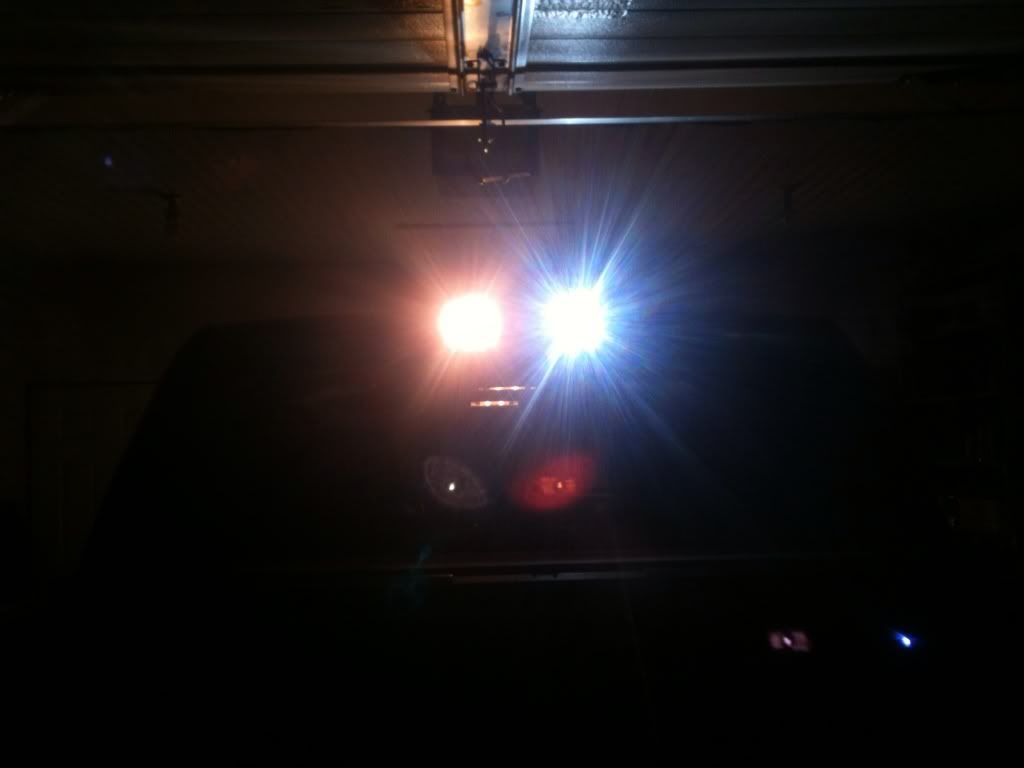 ---
2007.5 GMC 2500HD Z71 SLT
20x9 Ultra Predators, 285 55R20 Nitto Terra Grapplers, EFILive Autocal DSP5 (ATP) 5" Diamond Eye SS w/muffler, Diamond Eye Downpipe, Transgo jr. Isspro Ev2 gauges, PCV reroute, EGR blocked, Cognitto UCA's, pitman/idler arm supports, Bilstein 5100's, MA Stainless tierod sleeves, Billet grille, Roll N Lock, Line-X, AFE stage 2 intake, WeatherTech visors, Spyder LED Tail lights, Cree reverse lights, B&W Turnover ball, 1500 tailgate spoiler, Loadlifter 5000 airbags, wirelessOne
'99 30th Anniversary Trans Am. #1115
2013 Forrest River Wildcat Extralite 293 REX
12th MAN. GO SEAHAWKS!!!
retro solutions
---
Back to 07 LBZ
Fleece/EFI/Inglewood/EGR Delete/Etc.
SOLD
'12 LML
H&S/5"/BDS/Kanes/6k
TRADED
06 LBZ
Banned
Join Date: Jan 2010
Location: On the Coast of Somewhere Beautiful
Posts: 5,738
I just put in silver star ultras that fit in the higher wattage (they are very bright) and they match almost perfectly plus they are cheap at the local auto parts store...
s you have the part # for the the retro ones (tail and tag)
---
-Dustin-
08 chevy ltz lmm ccsb, EFI by rob, 5" mrbp, s&b, rerouted, debadged. 33" m/t atz 20" xd hoss wheels. leveling keys, 5% around, hid's
04.5 Gmc 2500 HD LLY ccsb. 6" Pro Comp, 35" mud grappler's on 20" , 4" MRBP, Bully dog. R.I.P
Sub'd...
---
2008 Black LT3 Hoe DiabloSport
2007.5 Black GMC SLT CCSB EFILive.
5in straight pipe. CTS.T-Go Jr, S&B CIA. AD165. 60gal RDS tank/tool chest. LT305x55s on ProComp 7031s 20x9. Daily Driver...
1967 White Chevelle. Completely Stock...
Quote:
s you have the part # for the the retro ones (tail and tag)
X2 on part number
Sent from my DROID RAZR
---
Donnie
08 GMC Sierra 2500HD cc/sb Debadged 5in straight pipe MPI twins 60% Big Dipper nozzels EFI live tuned by Rob at ATP PVC reroute Bank 3in IC pipe PPE Race Vavle & Ported Fuel Rail Fitting CP3 High Flow Feed Line Kit Raptor 150 lift pump built trans by Big Dipper EGR delete with 3in Y-bridge BD manifold Tinted tail lights & 3rd brake light Recon smoked LED cab lights LED tailgate bar Big Rig amber running lights 8K hids lows & driving Fuel Hostage rims Nitto 420's 305/50/20 3in drop shackles traction bars PPE straight centerlink Rareparts tierods Rancho steering stablizer and shocks line X Bed liner billet fuel door
http://www.atptrucks.com/