Junior Member
Join Date: Nov 2012
Location: Lizton, Indiana
Posts: 144
Quote: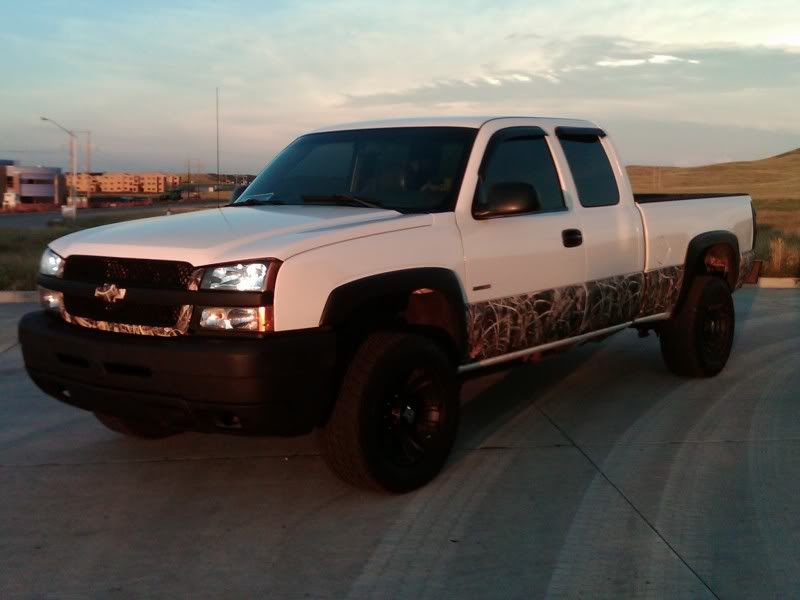 where did you get the camp wrap for your truck, I've been searching for that exact camo design haha
---
Livin In Small Town U.S.A!
2007 2500 LBZ Duramax. Fass 150, AEM Intake, EGR Blocker Plate, EFI Live with 500 RWHP, 910 Foot Pounds OF Torque, 10000K Hid, Massive Cattle Pusher Brush guard, Toyo Open Country A/T, American Racing Wheels.
Junior Member
Join Date: Feb 2011
Location: Texas Panhandle
Posts: 108
The mistress
---
2002 gmc lb7 4x4 crewcab 😎

2006 lbz sold
DuramaxForum n00b
Join Date: Oct 2012
Posts: 15
subscribed
Senior Member
Join Date: Nov 2009
Location: Lawrence, Kansas
Posts: 356
My 04.5 LLY. 4" Straight Pipe, CAI, Unknown programmer. It was on it when I bought it and didnt come with the handheld. B&W Hitch
Hauling the Cat with the square bale accumulator
Hauling a load of square bales
Next to the new x740 Diesel John Deere!
The day I bought our horse trailer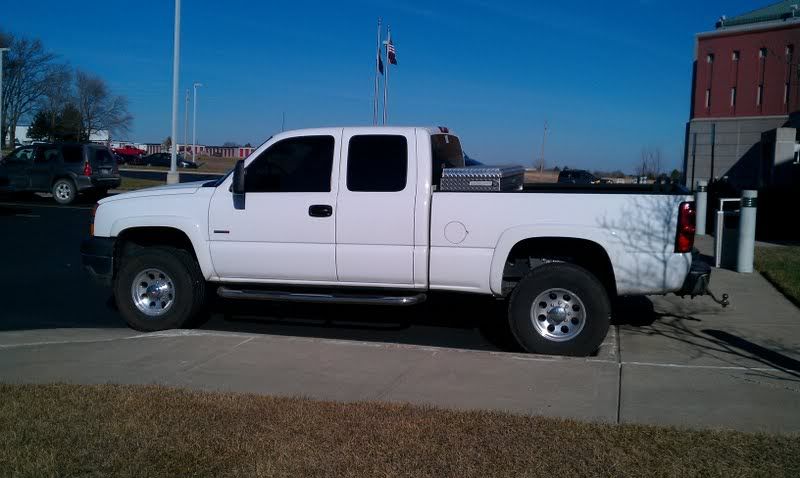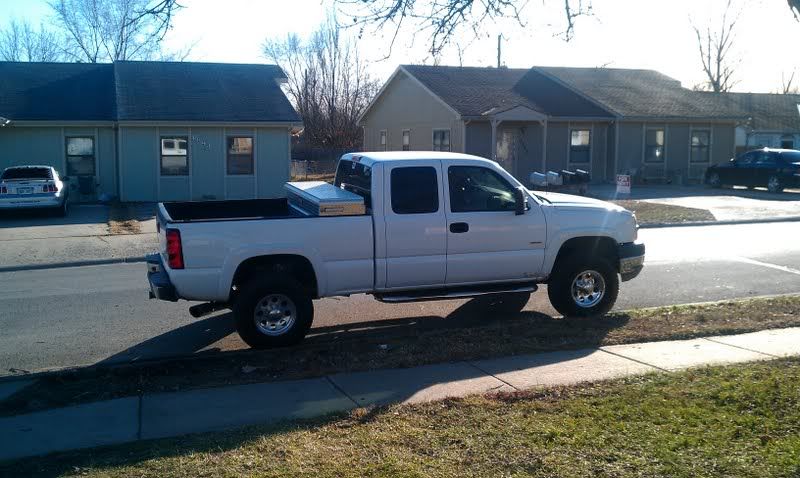 Hauling a 250gallon stainless bladder out of a hotwater heater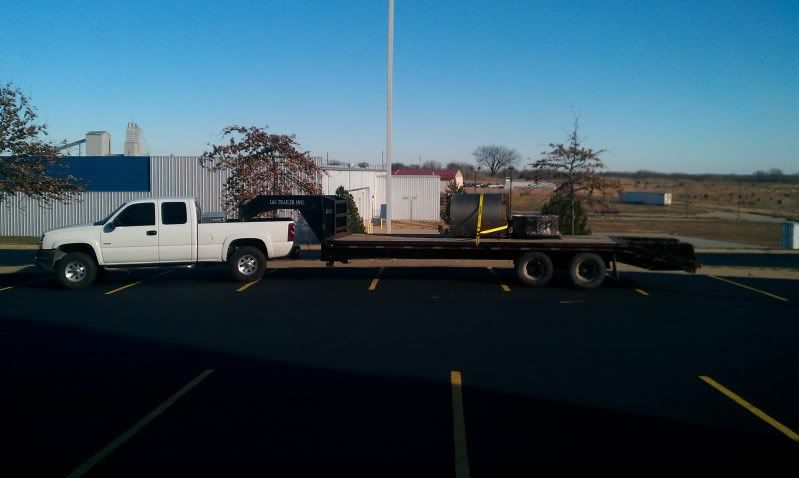 ---
2004.5 Chevy Duramax
Junior Member
Join Date: Jul 2012
Location: Boise, ID
Posts: 40
---
Fightin' Texas Aggie Class of 2014
2015 High Country Duramax - Morimoto HIDs, Diode Dynamics LED Fogs, Limo Tint, 5" FloPro, PPEI Tuning, 305/55/20 Nitto Trail Grapplers
SOLD - 2009 GMC Duramax Diesel ECSB 4x4 - EFI Live by
Relentless Diesel Performance
, EGR blocked, 5" turbo back, Autometer boost & pyro, BMF Novakanes, Toyo AT2s, color matched, debadged, t-bars lowered, 2" drop shackles, Recon cab lights, UWS toolbox, Cobra 29 CB
A little before and after.
Before:
After front end rebuild, lift and wheels:
---
2005 GMC LLY CCSB

S&B intake, AFE mouthpiece, 5" MBRP, Edge Insight CTS w/pyrometer and Boost sensor, EFI Live (PPEI DSP5 via CTS), Inland Empire Carrier Bearing, AD II 165, 3" DP, 3" IC Pipe, SDP EGR Delete, PCV Rerouted, SS brake lines, Chrome RBP 94Rs 20x9, Toyo 305/55/20s, Cognito NTBD Lift with UCAs, Bilstein 5100s, Cognito HD Tie Rods, Amsoil By-pass

Alpine INA-W900BT, DDM 6000K HIDs

Junior Member
Join Date: Jul 2010
Posts: 65
2007 LMM with 2011 bumper and grille. These pics have 22" diesels and 37 nittos.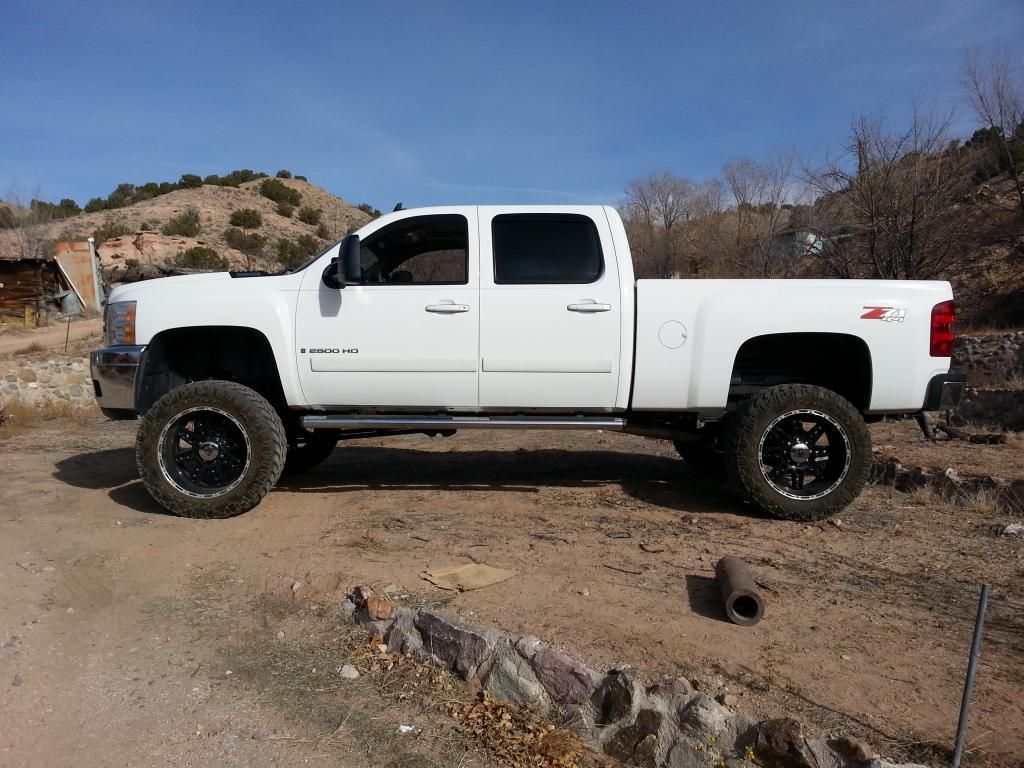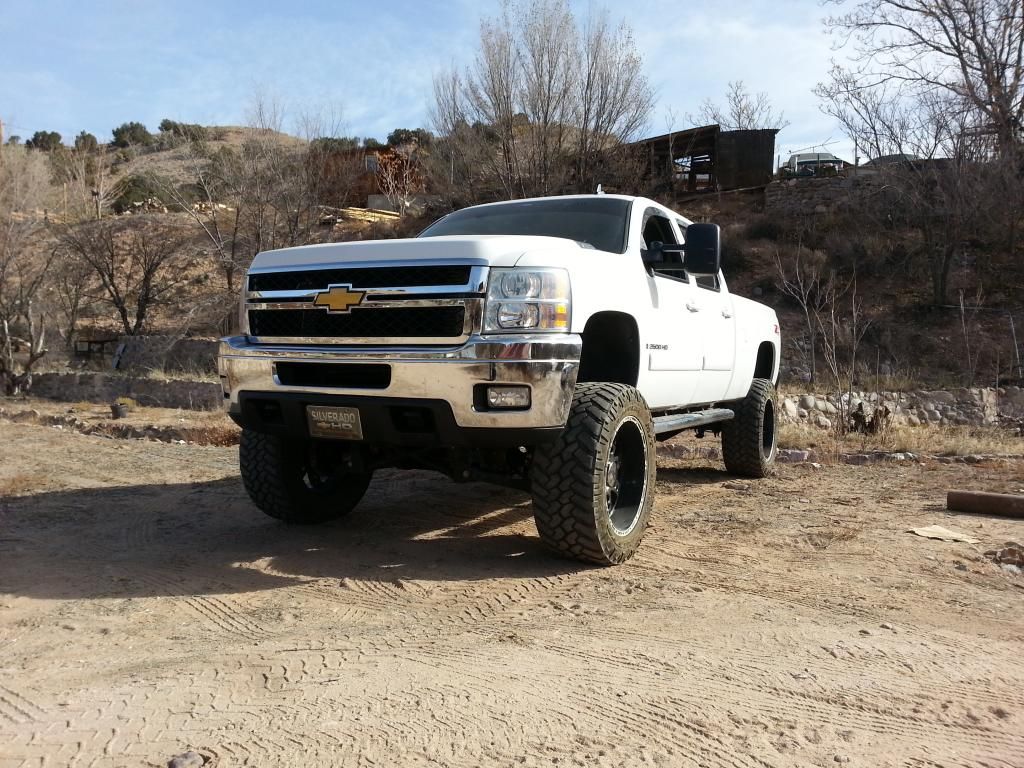 ---
2007.5 LMM CCSB
Cognito 7-9
20x9 BMF's
37" Toyo MT
H&S MiniMaxx
AFE 4" DP Back Exhaust
Junior Member
Join Date: Dec 2012
Location: SD
Posts: 87
ill try to post up some pics later
Quote:
2007 LMM with 2011 bumper and grille. These pics have 22" diesels and 37 nittos.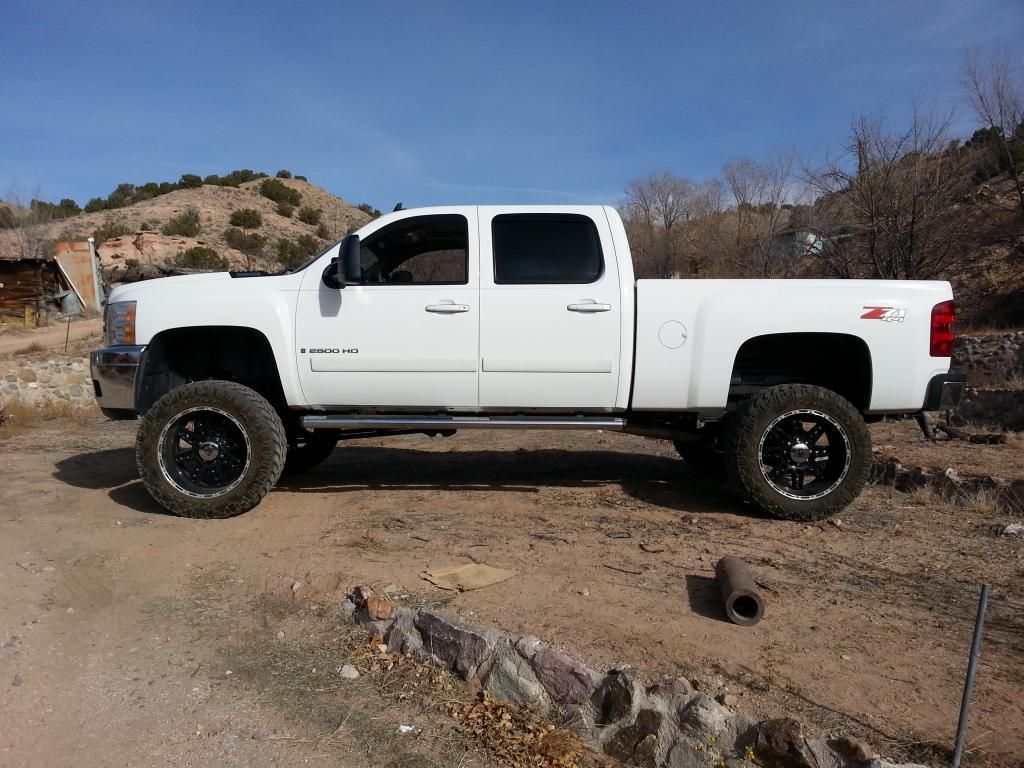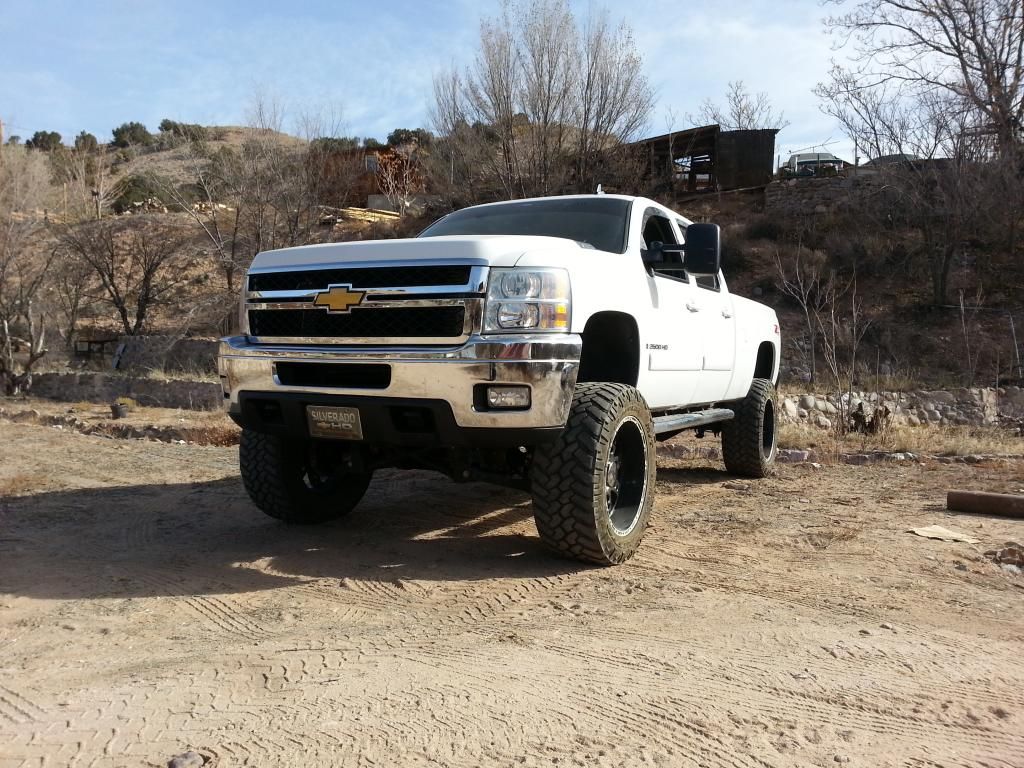 wait what do you have now
22s and 37s or 20s and 35s?
and why go to smaller combo of tire? im on the fence about getting 37s on my 22s, any thoughts ?!
in case you have done both size 35 and 37?!