Quote:
I call these "Trucker wanna be's...."
So do all us us trucker. Whats funny is hey pull up next to trucks to show them off. I don't know if they know we are laughing or not.
---
Matt
Support the 2nd amendment. When seconds count the cops are minutes away.
2003 ext cab LS Arrival Blue Edge CTS2 Insight. EFI Live by Idaho Rob. Banks inter cooler and big head Airaid CAI Transfer Flow 45 GAL 4" exhaust 18" MB preditor chrome with Cooper 275/65/18 Air Dog 165 & lots of other goodies
1998 Corvette coupe Black
2008 Corvette Vert Jetstream Blue
You haven't seen nuttin' yet! Check out the front end goodies.
Quote:
Link??
Took some doin', but.....
10-wheeler
---
2007 LBZ 3500 LT3 DRW Crew Cab, Sulastics, Putnam XDR 15K, B&W 30K-Turnover GN+Companion, Ride-Rite Air...EFI'd by Rob
2008 LMM 3500WT DRW Crew Cab, 8 'Flat/GN, Workforce Alum Toolbox, Ride-Rite Air
Use-ta Haves
2006-6.0 3500 WT DRW ExCab Flatbed, 2005-LLY 3500 LS DRW Crew Cab, 2002-LB7 3500 LS DRW Crew Cab
I Live my life in such a way that when my feet hit the floor in the morning...Satan shudders & says "Oh shit, he's awake!"
Same this gem about 20 min ago at Lowe's.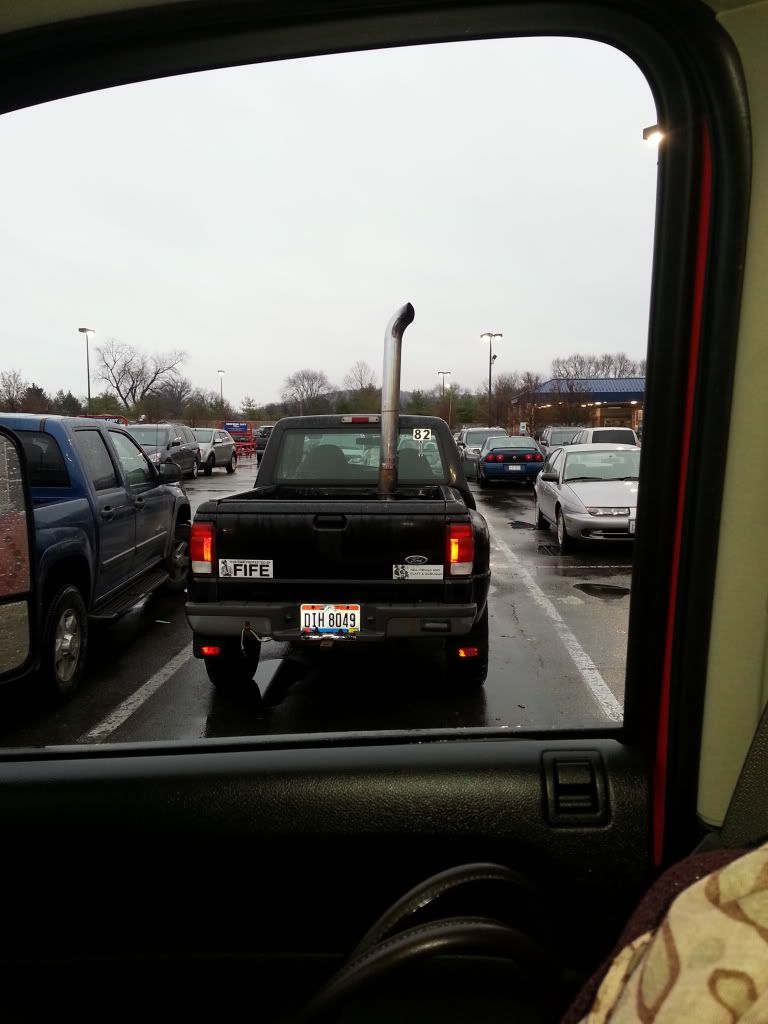 ---
2011 CCSB Red Chevy 2500 LML H&S Mini Maxx tuned, 5in Flo Pro DP back exhaust, 20" BMF's, S&B CAI, 5K PPE HID's Hi's & Low's, 20" Rigid Led Light Bar. Under the knife at SDP getting big twins built trans dual fuelers and more.
SOLD
: 09 LMM CCSB white. MPI Twins, 100 HP DDP sticks, Double dragon cp3, PPE manifolds and up pipes, EFI live Tuned by Rob
, Air Dog II165, EGR deleted, ARP Head Studs, Cognito NTBD 4-6 lift, Egde cts, 5 inch turbo back exhaust to 6" silverline tip,305/55/20 cooper zeons on 20" XD Hoss', PPE stage 5 trans with ML converter. Work done by B&M Diesel Performance.
Quote:
Same this gem about 20 min ago at Lowe's.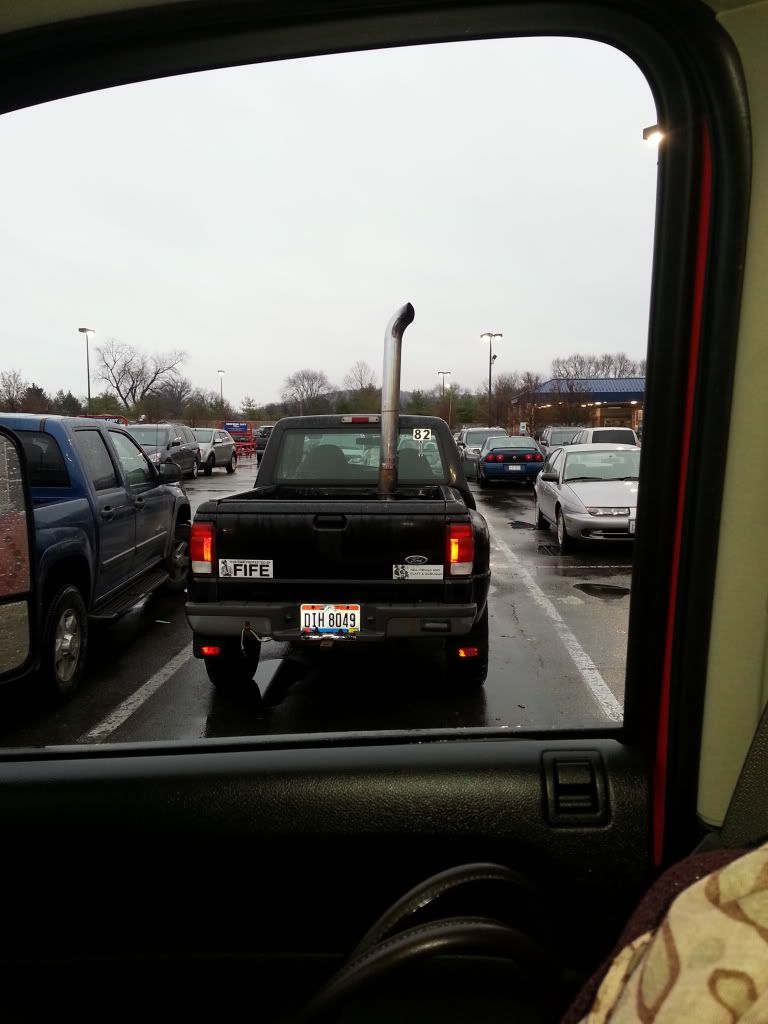 WOW...sadly, that dude thinks he's "DA BOMB" in town!
---
2005 Chevy LT CC 2WD SRW SWB 6.6L LLY
EFI Live DSP2 by DuramaxTuner
Stage 3 Trans by Diesel Addiction (NC)
AFE Mouthpiece / K&N CAI / Pro Fab 3" Downpipe
4" Exhaust Straightpipe w/5" MBRP Tip
16x8 XD Hoss Wheels on 265/75/16 BFG's
Bilstein 5100's / Firestone Ride-Rite Airbags
Pullrite Superglide 15K
Stanadyne PF
150K plus miles & counting
Junior Member
Join Date: Nov 2012
Location: glenville pa
Posts: 59
i have to find the crew cab dually 06ish dodge he has a 5 in 90 glued on the roof on the rear passenger side
---
04 chevy 2500HD 84 k miles stock for now
97 dodge dually 12 valve 362 902tq only fuel plate pulled
1992 gmc typhoon white gray 42k miles stock
1990 prototype s10 4.3 SS turbo-only one
1993 gmc typhoon lq4 6 liter acquired and 4l80 time to build a beast
Well if you look real close you'll see they circled the problem.....
---
2013 Silverado 2500HD LML CCSB 4x4 LTZ Trim
EFI Tunes by Kory, ADII 165 Lift Pump, Edge Insight CTS.
Cognito 4-6 lift (5" in front- 3" in rear) with Fox Shox,
Sulastic Shackles, Pittman arm and idler arm braces
Bushwacker Cut-Out fender Flares (Color Matched)
33x12.50 Toyo MT's on 20" Moto Metal Wheels
Recon smoked tail lights w/Recon smoked 3rd brake light
Road Armor Color Matched Bumper with Warn 12,000
Rigid D2 Wide beam and Spot LED lights.
heres my buddies 93 gmc with the 4.2 v6
it sounds like a miny cummins

o and what my buggy would look like if it had a stack
---
2011 gmc lml ecsb
keys, 33 toyo m/ts
20x9 fuel mavericks +1 offset
ppei by kory willis
4" flo pro straight
ottonav
fass 150
ride right air bags
spyder prejector headlights
Quote:
Originally Posted by
Hook'em_Horns!
View Post
You haven't seen nuttin' yet! Check out the front end goodies.
Took some doin', but.....
10-wheeler
Thanks hook'em!
---
2005 Black Duramax Crew Cab Short Box
Edge Juice w/Attitude - 4" straight pipe (shaved the muff and killed the kitty) with 5" tip - Blocked EGR - triple guage pod (Aux Fuel, Air Bags, Boost) - air bags w/compressor and 2 gallon air tank - train horn - tint (5 back/15 front) - custom grill - pace roll-top cover - 28 gallon aux fuel tank (gravity feed) - Pioneer AVIC-D3 in dash DVD/GPS/Bluetooth unit with XM Nav Traffic - metra on-star adaptor - PAC SWI-PS steering wheel remote interface - 2 10" MTX subs with Rockford amp - head rest monitors - passenger visor monitor - viper remote start - 07 mirrors (w/ DIY leveling) - DIY pre-OEM Cat fuel filter - boost stick - AEM Brute Force CAI - 20" black spoke KMC wheels mounted with 305x50x20's ----SOLD-----

Now I drive a 2015 Chevy 1500 Z71 LTZ with the 6.2....for now.
i seriously need to get a pic of the PS thats near my work its lifted like 8 inches with 22s and aussie style chrome stacks on it lolololol
---
-Robert-
2005 CCSB Silverado 2500 HD LLY
Performance: LBZ Mac performance intake, LBZ mouthpiece, MBRP duals, shim kit, ported fuel rail fittings, headstuds, FASS150, FASS fuel filter delete bowl, LBZ FPR, EFI live by Idaho Rob
Air Flow:finger vanes, ported turbine housing, BatMoWheel, losend unison ring, ported exhaust manifolds, gasket matched up-pipes
Exterior: Rear Reunel bumper, leveled tow mirrors, HIDs (all on mod), ADP tie-rod sleeves, green tinted headlamp housings
Interior: 2 12" memphis car audio subs, custom sealed box and 2000 watt memphis amp, LED interior, dash and door lights-green, cobalt autometer pyro and boost piller gauges
Best Time: 13.92 @ 95 mph 1.96 60 foot
Work In Progress: 1969 Chevy Nova, built turbo 350, 283ci small block est. 550hp with 7500 rpm redline, caltracs, 4.11 ford 9" rear end, dual 3"exhaust
Quote:
Originally Posted by
Hook'em_Horns!
View Post
You haven't seen nuttin' yet! Check out the front end goodies.
Took some doin', but.....
10-wheeler
That is ridiculous...it now weighs 11500...
RV.Net Open Roads Forum: Converting my dully to a 10 wheel drive to handle Toyhauler
---
Paul in VT

I used to own an ant farm but had to give it up. I couldn't find tractors small enough to fit it.
-- Steven Wright

NRA Benefactor

2007 GMC 3500 C&C with Hillsboro Aluminum Flatbed
2008 GMC 3500 Crewcab SLT
2012 GMC 1500 Crewcab SLT
2007 Saturn Sky Redline