picture scavenger hunt
---
Saw this on another forum thought I'd try it here.

The game is played as follows. You have to get a picture of your DMax infront of the given chalenge (which I will start with)... First one to meet the challenge gets to set the next challenge and so and and so forth. Try to keep it reasonable and something that isn't city specific.

So the first challenge is: get a picture of your Dmax in a drive thru



#1 photo must be of your truck or at least one you took of your friends truck, no searching on here or google for pictures.
#2 of you make a challenge put it in bold letters to make it easy to see.
#3 NO PHOTOSHOP, just makes this way too easy (if you want to add a funny caption or something that's okay though)
No prizes, sorry.


GO!

I'll slowly post all the challenges here:
1- In a drive thru
2 - Pulling a trailer
3 - With girl & dog
4 - By a body of water
5 - At your place of work
6 - Wet
7 - With someone else in driver seat
8 - With a motorcycle
9 - Going thru mud
10 - Beside heavy equipment
11 - with a van
12 - Parked in front of a bar
13 - With state or town welcome sign
14 - with law enforcement vehicle
15 - with a train
16 - with sports or muscle car
17 - with cow/horse r other farm animal
18 - at a fire station
19 - in the snow
20 - with kids in it
21 - on a gravel road
will work on the rest later...
---
Last edited by TheStepChild; 06-07-2013 at

11:58 AM

.
Dang!! and I was just at lunch...
---
2006 GMC 2500 LBZ - SOLD
2011 CHEVROLET 2500 LML - SOLD
Doesn't have to be food drive thru
Okay.... This thread is going nowhere fast. So I'll get the ball rolling.
Stopped at Tim Hortons for lunch. Couldn't get out to take a pic because there was a line up behind me. So this will have to do.
Next:
Picture of your Duramax pulling a trailer
(easy one to get this thing going.)
---
2007.5 GMC 2500HD Z71 SLT
20x9 Ultra Predators, 285 55R20 Nitto Terra Grapplers, EFILive Autocal DSP5 (ATP) 5" Diamond Eye SS w/muffler, Diamond Eye Downpipe, Transgo jr. Isspro Ev2 gauges, PCV reroute, EGR blocked, Cognitto UCA's, pitman/idler arm supports, Bilstein 5100's, MA Stainless tierod sleeves, Billet grille, Roll N Lock, Line-X, AFE stage 2 intake, WeatherTech visors, Spyder LED Tail lights, Cree reverse lights, B&W Turnover ball, 1500 tailgate spoiler, Loadlifter 5000 airbags, wirelessOne
'99 30th Anniversary Trans Am. #1115
2013 Forrest River Wildcat Extralite 293 REX
12th MAN. GO SEAHAWKS!!!
next challenge: Picture of your truck with your girl and your dog
---
First one was kinda tuff but I had an old one waiting.
do we have any takers on the next challenge?
---
Quote:
do we have any takers on the next challenge?
Waiting 72 hours...
Should be changed to like 12 hrs
---
07.5 3500 CC/LB | Cognito | Fuel off-road | Toyo | S475 SDP Twins | PPE Stage 5 | Apline | EFI Live | Extra Large Fender Mod

Sold 02 2500HD EC/SB Duramax
-EFI Live/AIRraid intake/4" dual exhaust
-6" Fabtech lift w/cognito arms/braces/tie-rods
-20x12 Fuel Hostage Black w/ 35x12.50x20 Toyo MTs
I just came across this...damn, 170+ views and only 8 posts. I'd think there would be more as much as we all like taking pics of our trucks at various places and poses. I asked wifey to take the puppy and go out and do a self pic to try and keep this rolling before time expires since I'm at work.
How about your truck by a body of water
such as a lake, river/stream, ocean.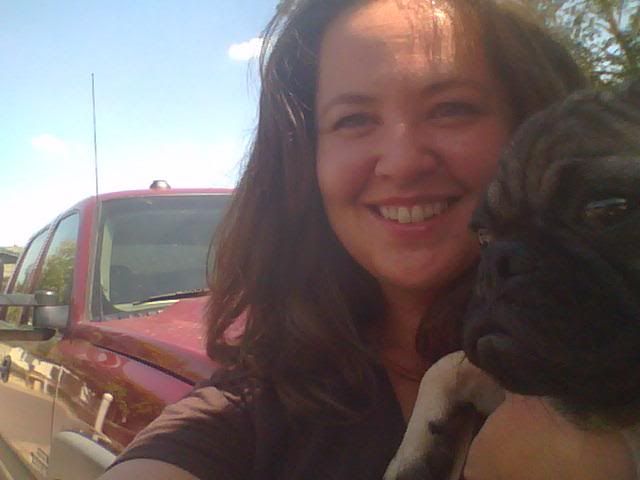 ---
2007.5 Sierra CC 4x4, Leveled, Edge Insight CS, Inyati bed liner, S&B intake, Resonator Delete, Reese 16K Slider 5th Wheel, Nicktane adapter, Air Bags, Transferflow 50gal. aux tank., Headlights All On Mod, FloPro exhaust, Diamond eye downpipe, EFI LIVE by Idaho Rob
That's all....for now.
Arizona Diesel Club