Homebuilt S475
---
What do you need to make your own kit and save $500+??
Heres what you need for a LB7..
Intake:... bought from Dmax711 on DuramaxDiesels, built me one complete with clamps, it's 5".
Filter:... Source automotive S&B for 2nd gen dodge 24valve stock/75mm twins, fits perfect.
Turbo: Forced Inductions in Alabama
Coolant block off plug for stock turbo; Tony @ All Season Diesel Performance
ATS A5k 4" downpipe and hot side intercooler tubes with boots, clamps and O-ring
Driver side dipstick from Merchant-Automotive
RDL t4 pedestal, 7" tall
BD Diesel stud and bolt kit(bolts turbo to pedestal, also t4 gasket.
Merchant automotive; Turbo feed/drain kit.
Think that's it...
Still waiting on my S475, but this is the same stuff that I bought instead of paying 3200$+ for a ready to run kit.
here's some pics so far...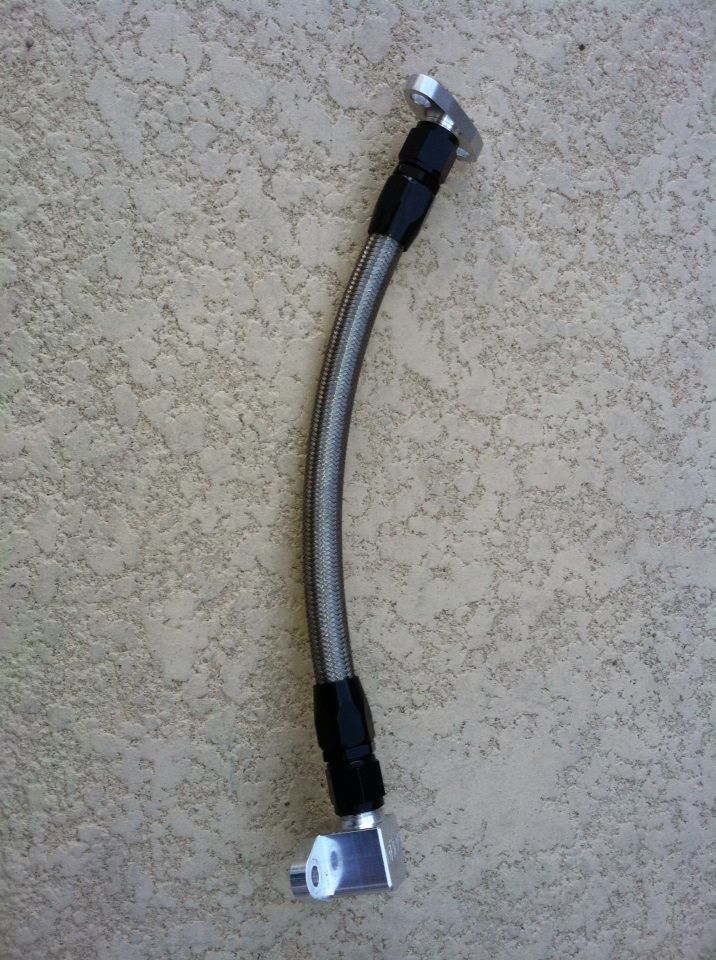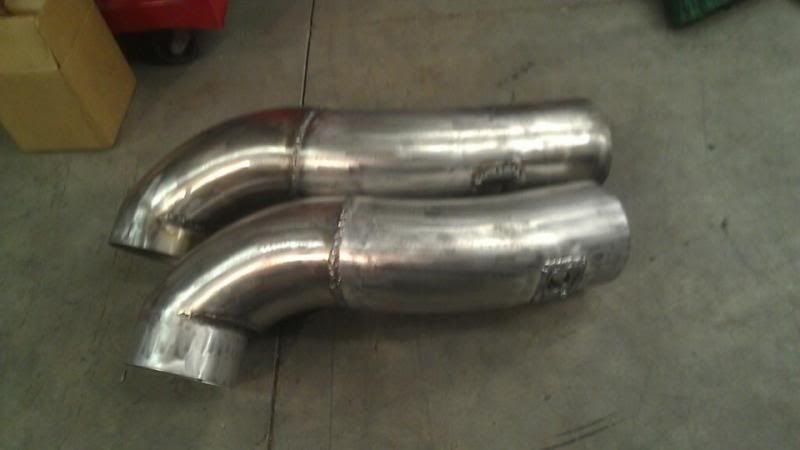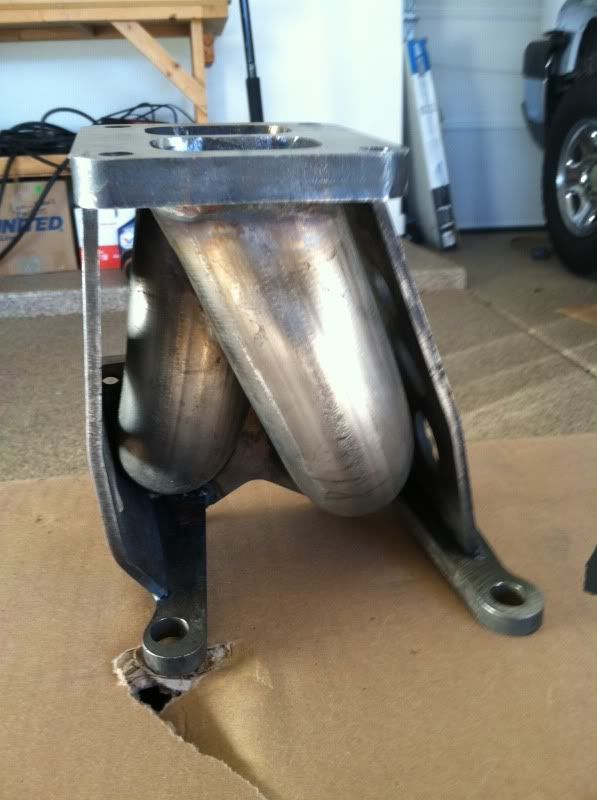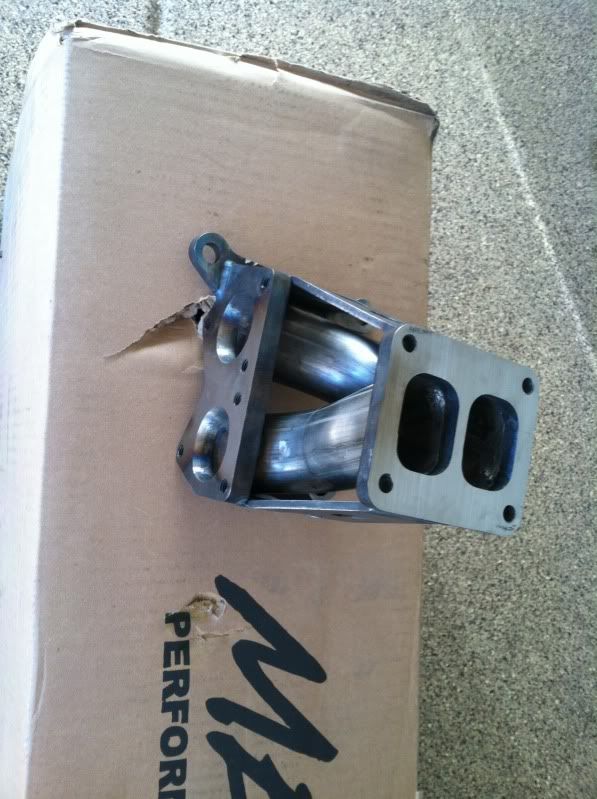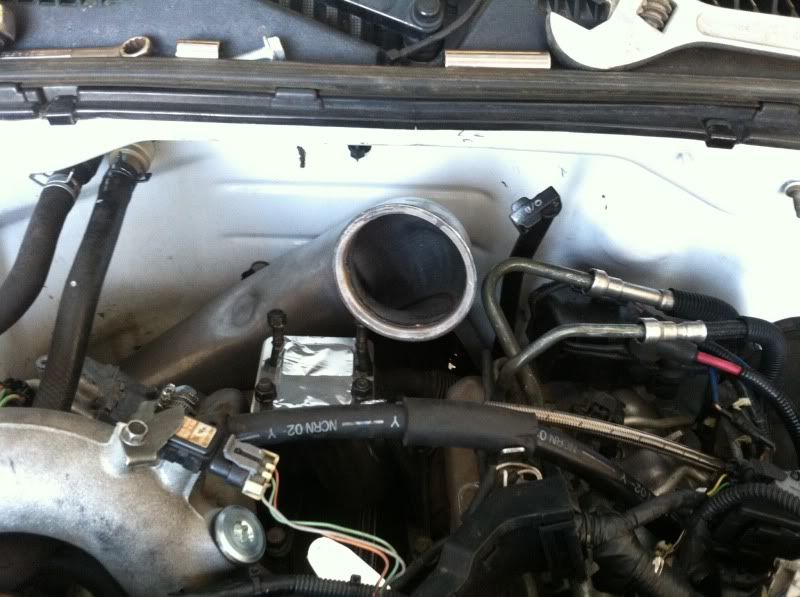 How she sits waiting...
---
Last edited by Hondarider552; 02-02-2013 at

10:09 PM

.
Sooooo, did you sell the ccsb?
Also, whats the suspension setup you ask? How did he do that?
3" DJM shackles, running 2 leafs in rear on each side, 7* shim to bring the pinion angle back so the driveline is happy.
Front is stock torsion keys all the way down, I plan on buying drop keys and lowering the front 1-1.5" to level the truck.
Caltracs traction bars for the rear. Stay tuned! Rancho "lowered truck shocks" adjustable in all 4 corners.
Crank It Up Diesel centerlink, and tie rod sleeves.
Yes Joe, I sold the GMC 2 months ago to a firefighter guy in Illinois. I miss the truck
---
Last edited by Hondarider552; 02-02-2013 at

10:19 PM

.
Should be pretty sweet once it's all in
---
2004.5 LLY ECSB 4X4
EFI Live
Danville Stg2r
Bosch Motorsport 65% overs
MA
700 Trans
Lots of HSP Diesel parts!
ARP Studs
Built Front End
where is the turbo just you ask??
---
Goes by John
--2001 ECSB
SDP Big Single, Wehrli Dual Fuelers, 50% sticks, Front Coilover Conversion, Anorexic .....much much more
Sponsored by Creatures of the Night Performance and SDP
--2005 CCLB Dually
The tow pig
Tuned and Edge Insight CTS
Thats gonna be sick man!!
---
05 LLY
BLACK
Air/Fuel/Stance..... SOLD

08 gmc ccsb lmm
White
All show no go

Thanks to:
Caleb @ Blackout Performance
well look whos back from the hammer...
---
2012 tahoe ltz 5.3, Diablo tuned, duratracs, soundoff/svp lit...
justice is lost, justice is raped, justice is done
Subscribed
---
2006 Chevy Silverado ..LBZ..mbrp 5" turbo exhaust (no muffler or cats) modified stock air intake, EFI by Kory Willis, Big Dipper stage IV trans, Precision ML, Pump rub fix, Alligator trans lines, Autometer guages, Airdog II-165, Ready Lift leveling kit, 285/75 Nitto Dune Grappler, Bilstein shocks, Cognito idler and pitman arm braces, PPE tie rod sleeves, fingerstick, blocker plate, pvc reroute,air intake regulator blocked, Banks boost tube, All Amsoil fluids.
Like all your trucks brian this one looks sweet bro
---
LB7 under construction
A.D.C. Its a friendly cult
#56
Quote:
where is the turbo just you ask??
Yep, just call and talk to them they can build whatever you want. Their guy knew exactly what I wanted.
Quote:
Thats gonna be sick man!!
Thanks Dave! I hope its ready before the March AZ races, it will be close.
Quote:
Like all your trucks brian this one looks sweet bro
Thanks boss!