new wipers and trying the hose clamp around intermediate shaft bushing for the clunk. Seemed OK driving home.
---
Tony Lewis
06 ccsb lbz 4x4
Kory Willis dsp5
Big Dipper w/ml converter
Kryptonite steering, airdog165
rerouted,deleted,debadged,plugged, bt lockup
eaton front locker
12.67@104
Installed my Weather Techs
---
2008 GMC 3500HD CC LB DRW 4x4~Westin Step Bars, WeatherTech Floor Liners, Antenna "Delete", Plasti Dipped Grill and Emblems and Rims, Leveled, Funky Gear Rims, Nictane Adapter with Donaldson and Clear Bowl, 3" Magna Flow Down Pipe, 5" Diamond Eye Exhaust Dumped, EFI By Kory, Crobra 29LTD WX/BT/NW CB, Dual 4' Firesticks, Recon Roof Lights, Reese Pro Series 15K 5th Wheel Hitch

1985 Chevy C20 RCLB 350 4 Bolt, 4 Barrel Carb, 4.10 Gears, 8600 GVW, Glass Packs Dumped, Pig Skin Leather, Bed Mounted 5th Wheel, Dual 20 gal Tanks, 62,146 Miles, Indian Bronze and Cream~Rolled

DF DRW Club Member 129


---
Last edited by Goose2448; 04-17-2013 at

05:32 PM

.
Installed my auto meter cobalts. Removed the banks units that have been great to me.
Out with the old
In with the new
Yes my boost gauge is tilted for a specific reason.
---
2015 MBZ E400 Coupe
2006 Chevy 2500 HD CC/SB 4X2
2005 Porsche Carrera S
2005 Honda Pilot EX-L
2004 Chevy 3500 HD SC 4X4 Flatbed
2003 Chevy 2500 HD EC/LB 4X4 Service Truck
1998 Jeep Cherokee 2 door
1969 Chevrolet Corvette BB

DuramaxForum Veteran
Join Date: Dec 2012
Location: Southern California
Posts: 1,437
Got my AMP steps and AMSOIL ready to go for this weekends work. Hopefully rims show up before Friday
---
2010 GMC SLE 2500HD 4x4 White CCSB – 33 TOYO AT2's – Method Racing Wheels – Kryponite A-arms - Kryptonite sway bar ends – Rare parts tie rods – Moog Idler & Pitman arms - Cognito PISK - Fox 2.0 shocks – McGaughty drop shackles – Edge Insight EAS and backup camera – PPE modded air box – MBRP 4inch DPF back – Line-X – Amp steps – Fumoto valve – Firestone towbags w/ compressor – JL10 sub and amp - Katzkin leather seats - Filled with Amsoil
Quote:
Plasti Dipped my rear bumper on my lml today. Black on red looks sharp.
Any pics?? Thinking about doing this
Sent from my iPhone using
AutoGuide.com Free App
---
2016 GMC 2500 HD. CC/SB Duramaxtuner-tuned.
2002 Z06. 520/500 hp/tq @ wheels.
2016 FLHXSE CVO Street Glide. White Amethyst. SE 117 kit.
2014 Ducati Diavel
facebook.com/matthew.antonio
installed my Edge Insight CTS, yes i know i dont have a POD so this is temporary i think!
got it from Troll Performance Tuning, along with the 5" Flo Pro exhaust thats in transit
No work done but ordered hid kits for my highs, lows, and fog lights
---
2009 Dmax lmm tunned by Kory
Built trans
Krytonite front end
Twins
dual fuel pumps
Braced
40% overs
most supporting mods
dropped
12.571 sec @ 106.53 mph
thanks to Atp, Alligator, D-max Store, Synthetic Motor Sports, SDP, Lloyds customs
Put the color matched door handles on last night and hopefully I'll be plasti dipping my grill and bumpers on the next nice day
Before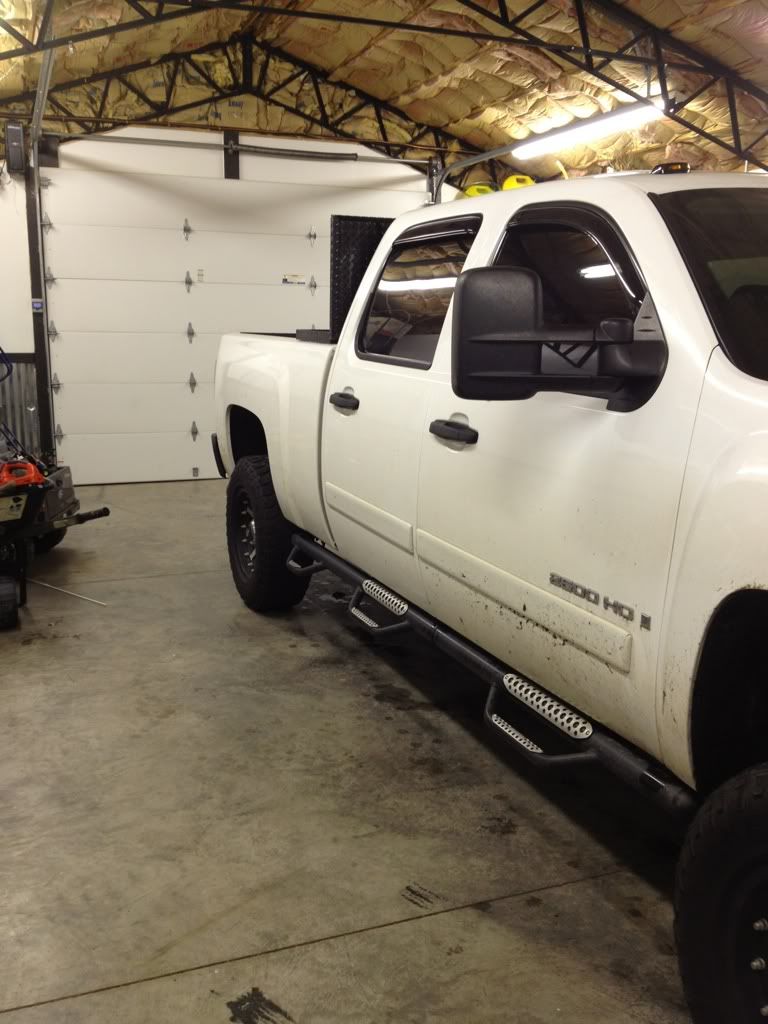 After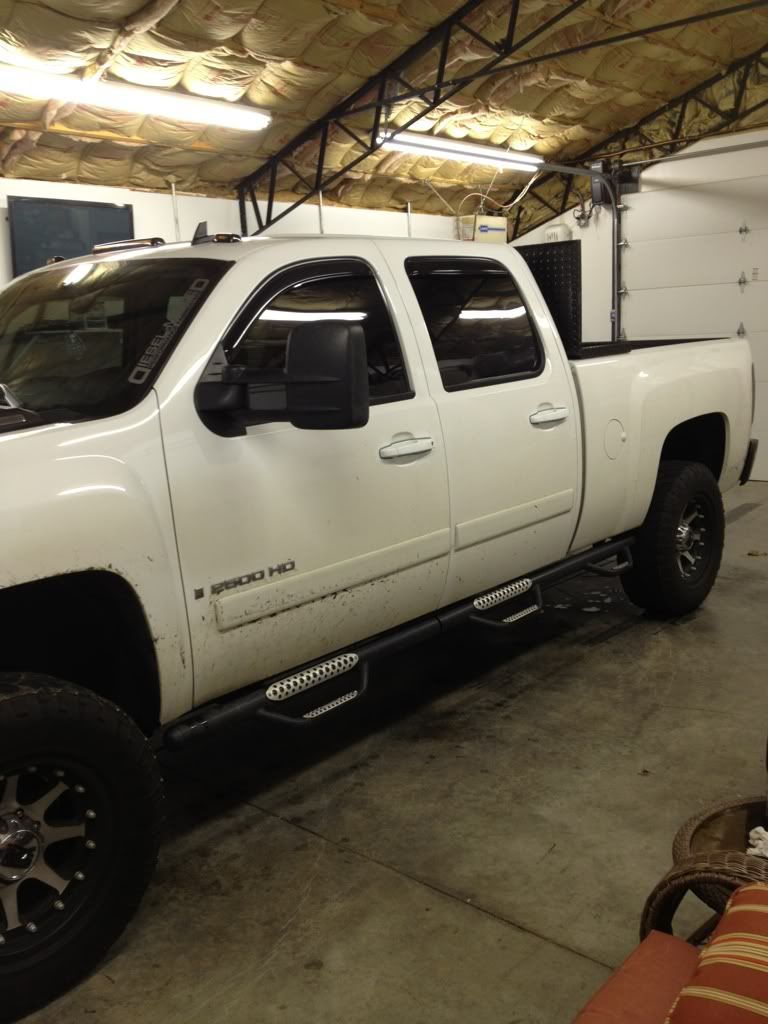 Sent from my iPhone using
AutoGuide.com App
---
2006 LLY 2500HD CCSB
5" MBRP TB Exhaust, PPE Xcelerator, 20% Tint, Tinted Tail Lights, Debadged and Demolded
Future Mods: Stage 3 Cognito UCA Leveling Kit, and Nitto Terra Grapplers 295/75/16

SOLD
07.5 2500HD CCSB
EFI Live, 4" MBRP DPF Delete, 2" Leveling Kit, 18" XD Addicts, 275/70/R18 Kelly Safari TSR, 20% Tint
Dug the ice and snow out of the Banks air scoop under the front bumper. Had to use a torch to melt some of it out of there. Forgot to have a look when I ran through a two foot snow drift last week. Funny it didn't throw a code.
Fixed the solenoid for my train horn. Installing my gauges.... And drinking beer. =].

Yesterday was oilchange Injectors blanace rates and fillup.
---
Ex: 02 GMC

WTB: LBZ CCLB White/ Black