yep
---
Greg
2011 Chevy LML. No DEF for me.
I got tint and tires but i'm not telling what % or what size......
Quote:
I take turbo dumps when I eat lots of chili. Sometimes they are loud.
See Will @ Troll Performance
Thanks to Willie at
Synthetic motorsports
I took a few pictures at work...in the rain...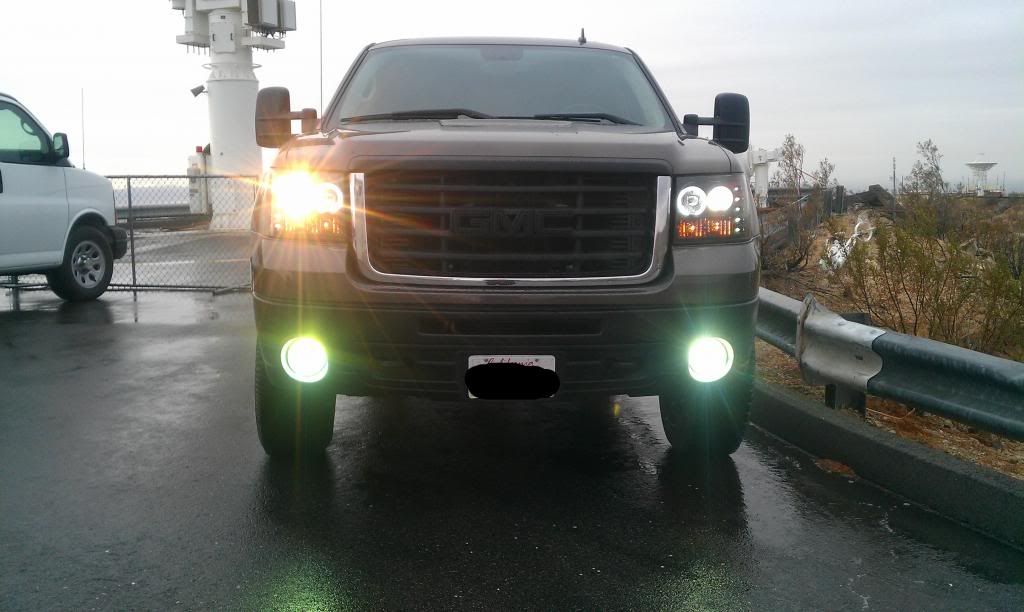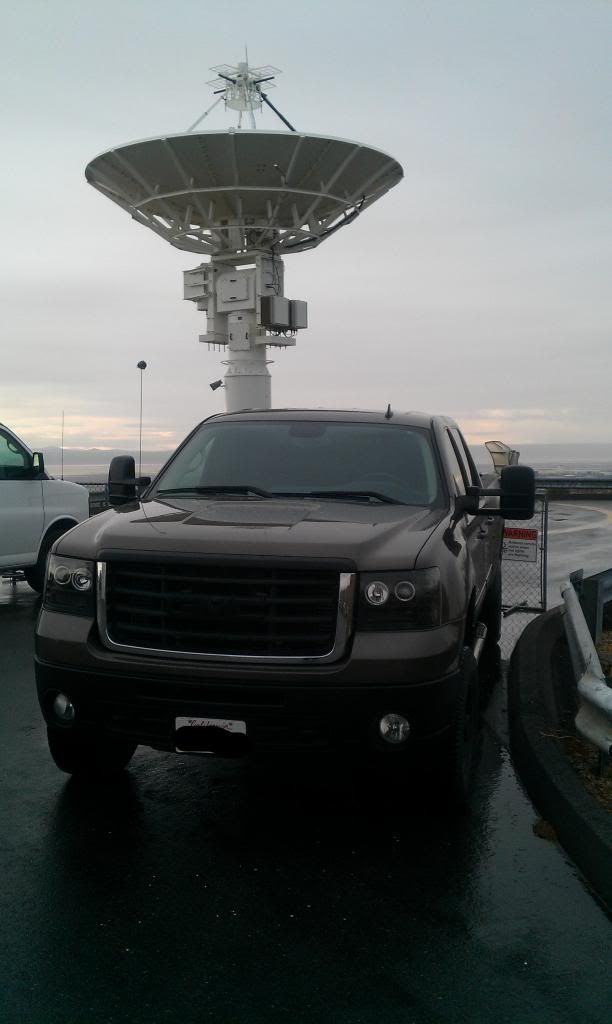 And yes, that's a Chevy Van to the left of my truck.
---
Brady
'07.5 GMC CC LB 4X4 SLE LMM
Stock wheels and tires | Rancho RS9000XL | Cognito Pitman And Idler Arm Support Kit | Cognito Idler Pivot Assembly | Cognito HD End Links | Fab Tech HD Tie-rods | Tow Mirrors | LineX | Round Nerf Bars | Husky 16K 5th Wheel hitch | Prodigy P2 | Headlight All-On mod | Recon Projector Halo Headlights Smoked | LED rear Plate lights | Recon LED 3rd Brake Light Smoked | Recon LED Taillights Dark Red Smoked | AirLift 5000 w/ WirelessAir | TransGo Jr. | Tint 5% rear 50% front | Blacked out GMC | Debadged Rear | Edge CTS | EGT Probe | Camera | Small Fender Mod | Nicktane & CAT
PM me for information on Front Sight Memberships and Training Certs
Did the all light on mod
---
2009 Dmax lmm tunned by Kory
Built trans
Krytonite front end
Twins
dual fuel pumps
Braced
40% overs
most supporting mods
dropped
12.571 sec @ 106.53 mph
thanks to Atp, Alligator, D-max Store, Synthetic Motor Sports, SDP, Lloyds customs
diamond eye 3 inch downpipe before i do the 5 inch kit saturday. wasnt too bad, removed glow plug module to get some wiggle room with turbo heat shield, separated downpipe heatshield in car and removed them separately then trimmed half inch off the dipstick tube for less of a fight.
---
Tony Lewis
06 ccsb lbz 4x4
Kory Willis dsp5
Big Dipper w/ml converter
Kryptonite steering, airdog165
rerouted,deleted,debadged,plugged, bt lockup
eaton front locker
12.67@104
Quote:
How's that muffler? Quiet? Any drone? I've been thinking of going quieter than straight pipe...
Just saw your post drone is cut back 50% from the mbrp muffler truck is similar at idle but going down the road is way quieter I love it still can hear it and the turbo especially when you want to but quiet enough to haul the family around when you don't wanna hear it
Sent from
AutoGuide.com App
---
2009 SRW Chevy 3500 Cclb 4x4 Ltz EFI live BY Kory, egr blocked dpf/cat delete, donaldson 40inch muffler, 4inch diamond eye, h2's, 315/70/17's bfg at's
2003 GMC 2500HD LB7 177000 miles
EFI Live w/DSP5 tuned by Kory Willis,
4inch with 40" donaldson muffler and resonator
Stock modded intake,
H2's BFG 315/70/17
High idle mod
: SOLD
Running light/parking light all on mod.
---
Mike

2012 Denali
Duramax/Allison
Stock.
-BT DieselWorks, LLC-
LML DSP, Digital DSP-5, Allison Tc Lockup Controller, Bluetooth DSP-5, Standalone Wiring Harnesses.
yesterday and today i installed moog lower ball joints, rare parts hd tie rods, cognito uac's, cognito braces, oem pitman arm, oem idler arm with idler pivot, and got an alignment.
Guest
Join Date: Oct 2012
Location: OkieHomie
Posts: 4,211
Installed an aFe stage 2 dry CAI yesterday.
Completed the air box mod- Cut the front area out, I had already packed the 2x2 foam around the box
Cleaned some papers and crap out of it
Cleaned up some of the soot n sludge from the boost tube boots and egr area- wth?
Checked the oil- dirty looking as usual, is this because the egr isnt blocked? It was dark when I bought it even though the po had 'just changed it', and then I changed it again to make the 5w synthetic switch for winter, and it was dark again shortly after
---
Chad
04.5 4x4 ~160k miles
DE 4", 5100s, LBZ MP, S&B LBZ air, KoryWillis Go-go Juice, Insight CTS, ADII, 8' Fisher, Highroller Ultimate Idler Arm, Profab delete, XD RareParts tie rods






Dirtymax this, Dirtymax that... :taunt