View Poll Results

: December ROTM POLL

usafduramax
19
7.04%
RobsDmax
3
1.11%
rkhodges21
17
6.30%
enjoisht
39
14.44%
NC-LLY DMAX
4
1.48%
Snopro_16
17
6.30%
DuckScrubber
7
2.59%
lutzjk913
5
1.85%
Jon05Chevy
2
0.74%
CRFmxracer
10
3.70%
craigt
9
3.33%
derrplyr
2
0.74%
krtp1
36
13.33%
MaxLBZ
75
27.78%
rugbyman87
25
9.26%
Voters: 270. You may not vote on this poll
December ROTM POLL Trucks N Rain
---
Ok Everyone!!! This months ROTM is finally up! I gotta say it was a great month. We had roughly 50 entrys and it was tough to narrow it down to the 15 we need. Ok everyone.. Take your time.. Look over the pics.. Then PLEASE VOTE!!!!!!














1. usafduramax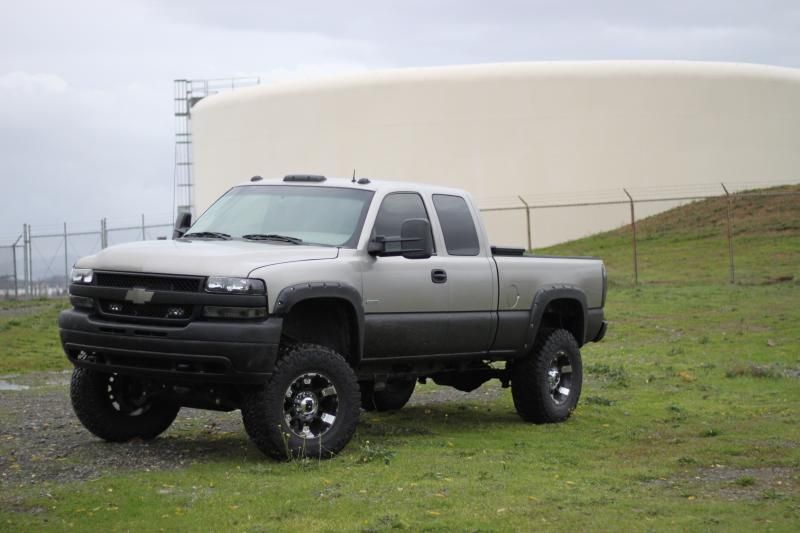 2. RobsDmax














3. rkhodges21














4. enjoisht















5. NC-LLY DMAX














6. Snopro_16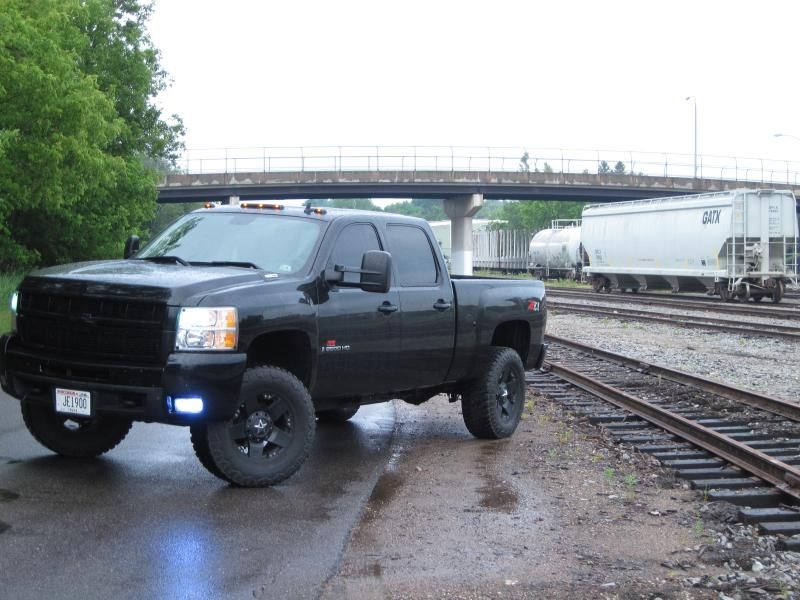 7. DuckScrubber













8. lutzjk913














9. Jon05Chevy














10. CRFmxracer















11. craigt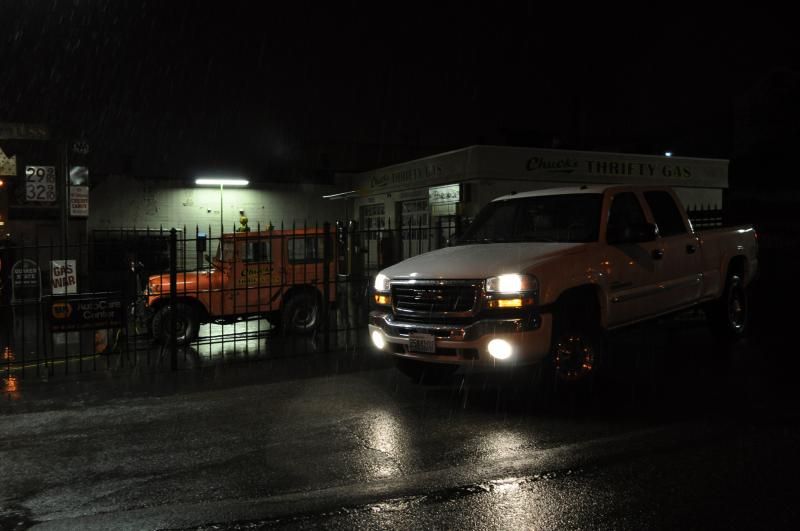 12. derrplyr

















13. krtp1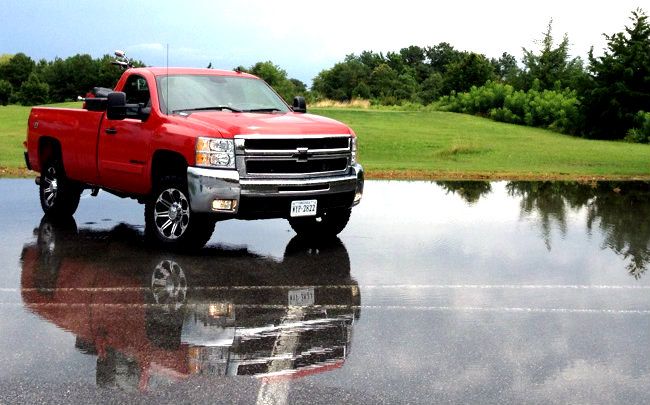 14. MaxLBZ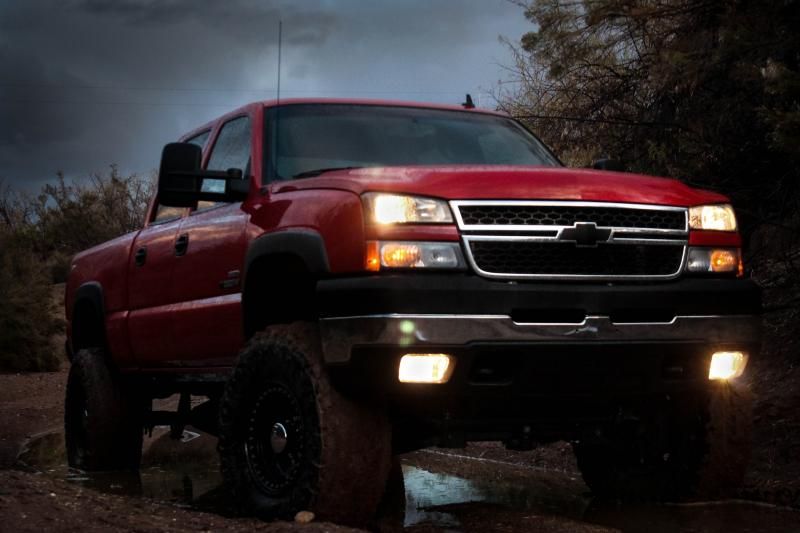 15. rugbyman87

---
Jason
2006 Silverado 2500HD LBZ CC SB
Exterior: Escalade Handles, Front windows tinted to match the rear, painted bumpers & mirrors, billet grille, 305/50/20 Cooper Zeons on BMF Novakanes Death Metal, Cognito Braces, Stainless Sleeves, Train Horns
Interior: 4 Kicker 10in Subs in 2 custom box's, Autometer Ultra lite II Pyro and Boost gauges, Aeroforce Interceptor Gauge, LED Lows & Fogs, Painted accents
Performance: EFI Live Tuned by Blackout Performance, Custom Blackout Performance S475 over stock twins, 45 over stock injectors, MBRP Turbo Back Stainless Exhaust (Straight piped), Raptor Lift Pump, AFE Filter, GMAX6 kit with Suncoast 1057 converter installed by Blackout Performance
1999 Ford F-550 PowerStroke ''Wrecker'' **Jerrdan bed, S&B Intake
---
Last edited by Tow Master; 12-20-2012 at

09:51 PM

.
Did
---
Payton-
I am still looking for a diesel but currently own-
97 extended cab/short bed F-150 4X4, Auto (dark blue and silver) Some audio, 6000k HIDs, and everything for a party
79 single cab/short bed F-150 4X4, 4 Spd. (baby blue and chrome) Restored *But always in progress*, with a 4" Superlift and Mickey Tompson classic II's wrapped in 33" BFG M/T's, also with some audio and some other stuff but mostly just a classic :rockin
*CRASH!* "Oh! my bad, I thought 'R' stood for Race Mode"
Some cool pic's this month. Maybe ill find a quality camera under the tree this year so I can enter next month.
---
2008 Silverado CC SB LTZ
AFE Intake, Turbo Inlet, Intercooler Hot Pipe, PCV reroute, ISSPRO boost & pyro, EFILive DSP5 by ROB, SDP EGR delete, PPE FPR shim kit, DE down pipe, Magnaflow 5", TransGo Jr., AMP Powersteps with LED lighting, Rhino Bedliner, Billet Grill, HID 8k lows 6k highs & fogs, Cognito leveling kit and steering braces, Rare Parts tie-rods, BMF Novakane 20x9 and Nitto Terra Grapplers
www.NorCalTruck.com
& Rigid Ind.
WWW.ATPTRUCKS.COM
!
okay lets see more votes for craigt
---
1969 Camaro with 2009 LY6 6.0 engine
2005 GMC 2500 HD SLT CCSB 4X4
06 LBZ intake and turbo mouth piece, 4 inch straight exhaust, cat delete, PPE fuel rail shim kit, PPE EGR blocker plate, air bags, 45 gallon custom fuel tank, resonator delete. Idaho Robs EFI live tunes, 90 HP MAX EFFORT switched by Edge CTS insight, 17" level 8 wheels 265/70/17 goodyear wranglers. made 362 RWHP. Front bumper spacer removed, bumper lifted 2.5"
Jesus loves YOU, Have you asked Him to be your Savior yet?
I'm pretty sure that's not duckscrubbers truck. That's usav8r I think.
That's a sweet rig MaxLBZ, makes me miss my old truck a little..
---
2006 CCSB LBZ- EFI Live | Sinister EGR Delete | ADII 165 | MBRP 4" | American Force 22x12 | 33" Toyo MT | Amp Research
2007.5 CCSB LMM- SOLD
2006 CCSB LBZ- SOLD
2005 CCSB LLY- SOLD
2003 CCSB LB7- SOLD
Quote:
That's a sweet rig MaxLBZ, makes me miss my old truck a little..
Thanks man! I remember seeing your old truck, That thing was awesome!
---
Paul
2006 LBZ Silverado 2500HD LT CCSB 4x4
Suspension & Tires:
6" Superlift, 37" x 13.5" Toyo MT's, 17" AR Rims, Moog Pitman, Idler, & Tie Rod Ends, Custom Tie Rod Sleeves.
Engine, Performance & Drivetrain:
EFI Live DSP5 by Rob, 4" Turbo back Exhaust, Banks Ram Air, Profab Downpipe, CTS, EGR blocked, MA Pump Rub Fix, PPE diff. Cover, Transgo Jr. Alligator Cooling Lines.
Body:
Line-X, Dipped Bowties.
Parts Pending:
Traction Bars.
ARIZONA DIESEL CLUB
ADC President
I'm just stoked I made it! Maxlbz has it wrapped up though! Lol.
John Deere Parts guy
Join Date: Jan 2009
Location: West-Central Indiana
Posts: 1,956
HHHHMMMMMMM its a tough choice for me, sure is a lot of LB7 love this month
---
Name: Matt
ASE Certified, former GM Parts guy
John Deere Parts guy

Play truck - 2002 LB7 2500HD Crew Cab Short Bed

Daily Driver/Tow Rig - 2007 LBZ 2500HD Standard Cab Long Bed
SOLD
2006 LBZ 2500HD Crew Cab Short Bed
Traded:2002 2500HD Crew Cab Long Bed
SOLD:2001 2500HD Ext. Cab Long Bed
wanna see some more votes for my friend enjoisht! sick LBZ
---
10 GMC 2500 SLT LMM> 5" mbrp, EFIlive dsp5 tuned by Rob Edge, CTS insight, MBRP dp, built trans, MPI twins, FAST 150, 6" pro comp, 35" toyo MT, 22 american force SS fox shocks

05 GTO M6 SLP exhaust K&N intake for now

04 silverado DD> 4" RXC lift 33's plasti dip flat white