Thanks guys, here is the latest thing I installed which is more of a convenience feature when tailgating or for charging work tools. I hooked up a trailer/camper harness 7-wire trailer plug in the bed and bought a trailer plug adapter that has a plug-in 12-volt receptacle adapter so I can use 12-volt lights, chargers and anything else that runs on low voltage. Its fed thru a 30 amp/fuse protected circuit in the factory trailer harness. Don't have to have the tailgate down or a cord hanging over the tailgate from the factory bumper plug.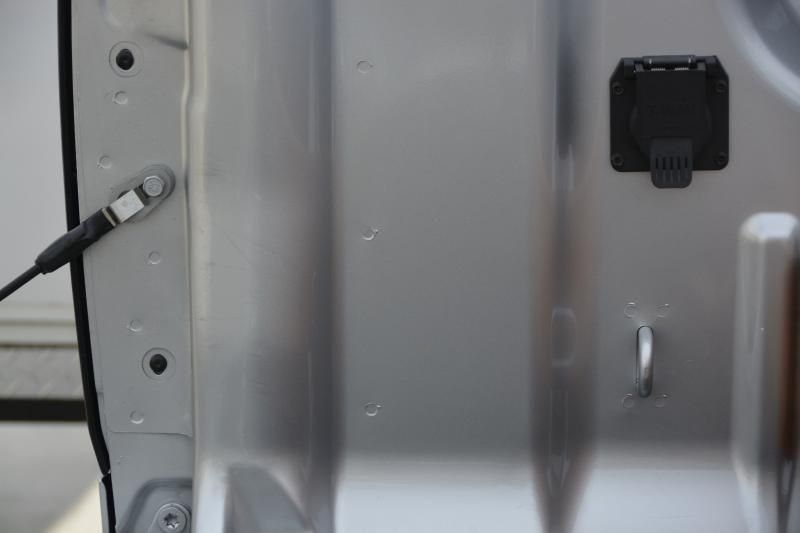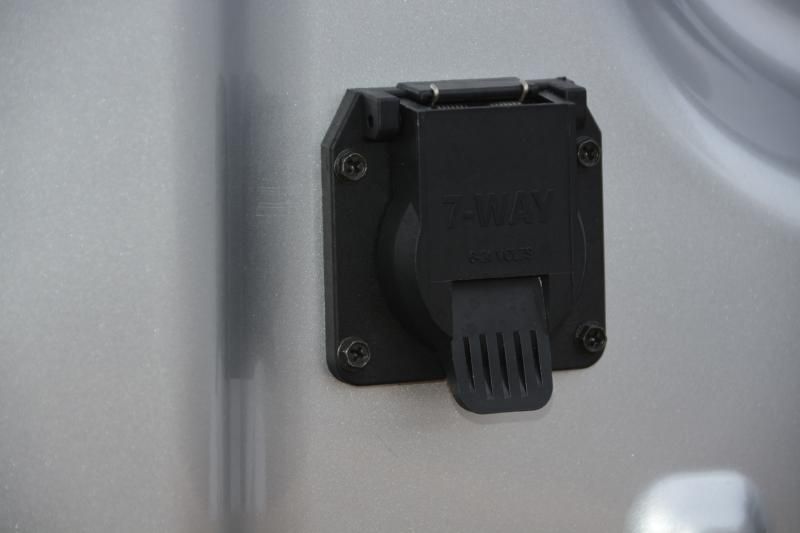 ---
2015 Silverado LTZ 2500 Duramax Z-71 CCSB 4WD
Junior Member
Join Date: Feb 2011
Location: Upstate NY
Posts: 55
Quote:
What's you opinion on the weather tech 2nd row liners. I was thinking about them also. Have the front ones already. Right now I have some carpet cut out and on the floor. Are they worth the money to get?
I have both but only used the fronts. I don't care for them. Doesn't stay snug by the door and it moves around
---
2016 GMC Denali
I first had the factory rubber mats and hated them.
I then bought the factory heavy duty all-weather mats and hated them.
Finally, I researched others and ended up with the heavy-duty all-weather WeatherTechs and I love them.
I constantly have grand kids in the truck and I do off-roading with my Polaris Razr so chances of getting spills and dirt inside are common.
I don't see or know of what else you can buy to protect the floors any better than these.
I will post comparison pictures later today and you can make up your own mind.
---
2015 Silverado LTZ 2500 Duramax Z-71 CCSB 4WD
Here are the stock factory rubber mats: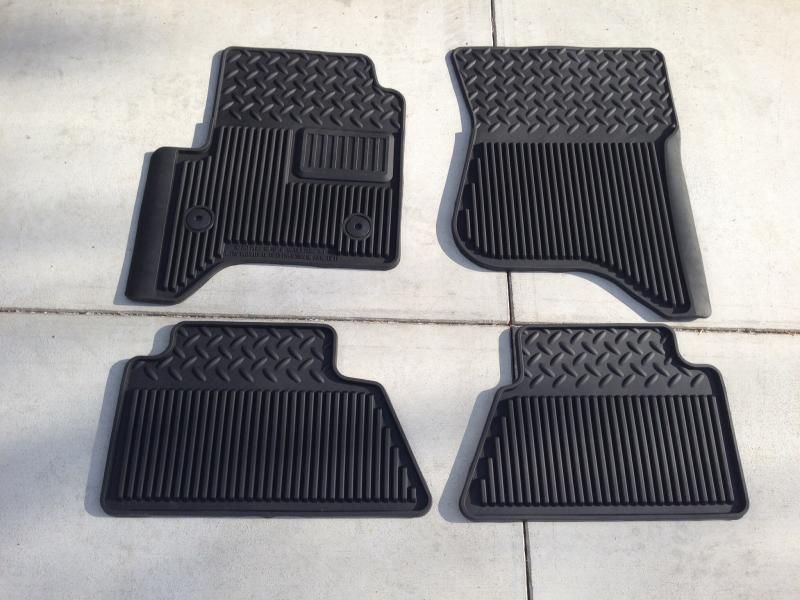 These are the factory heavy duty all-weather premium mats:
This is the All-Weather WeatherTech rear mat which is full-coverage of the entire rear floor including under the seat with cupped edges to contain spills: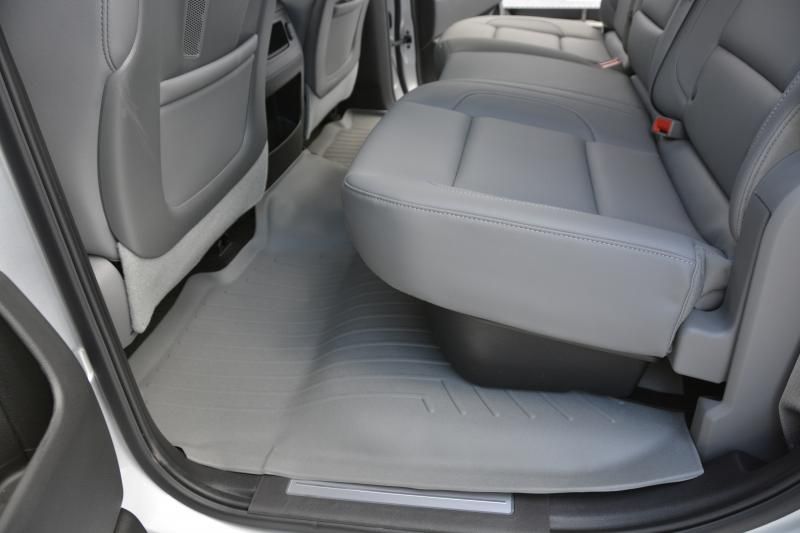 Pictures of the front mats are earlier in this thread. I took pictures with the WeatherTechs right out of the box, unrolled and laid down in the truck. After a couple of days the edges lay down and form the edges against the kick panel areas.
---
2015 Silverado LTZ 2500 Duramax Z-71 CCSB 4WD
---
Last edited by SA734; 04-20-2014 at

06:36 PM

.
Nice truck! What leveling kit did you use? I'm waiting for my 2015 gmc hd Duramax to arrive in 4 weeks and that is one of the things I want to do.
Thanks!
Thanks, I used the Cognito UCA's, shock extenders, and keys. You definitely need the UCA's or else your ball joints are all out of whack and the bump stops are off giving a poor ride quality. Electronic alignment was used after the installation and corrections were made with no problems.
---
2015 Silverado LTZ 2500 Duramax Z-71 CCSB 4WD
Junior Member
Join Date: Feb 2012
Location: idaho
Posts: 28
man that truck is sick im ditching my 12 gmc for a 15 gmc
Join Date: Nov 2014
Posts: 3
2015 Chevy D'max High Country
---
I know there have been lots of questions about the '15s. Thought I'd post a pic of my set up. 2015 built after August 14, Rough Country 2.5" Leveling Kit, Nitto Terra Grappler 295/60/20 (34.5x12), no trimming required.
Junior Member
Join Date: Nov 2014
Posts: 25