referenced the site for quite some time and figured it was time to contribute to it. My trucks a 05 LLY 2500 HD Currently siting on a 8inch fabtech with a set of my very own self designed set of 24x14 American forces on 38inch Nittos, Full EFI Live and other minor mods. Thanks to the #Dreamwheels contest! shout out to the whole American force crew.
Truck was bone stock when I purchased it with 26k miles single owner. Had plans to sell to get a Tahoe and throw a duramax in it. But after designing my own wheel I cant sell so im on a mission to make it bullet proof and get away from the IFS and do a SAS.
Currently sits: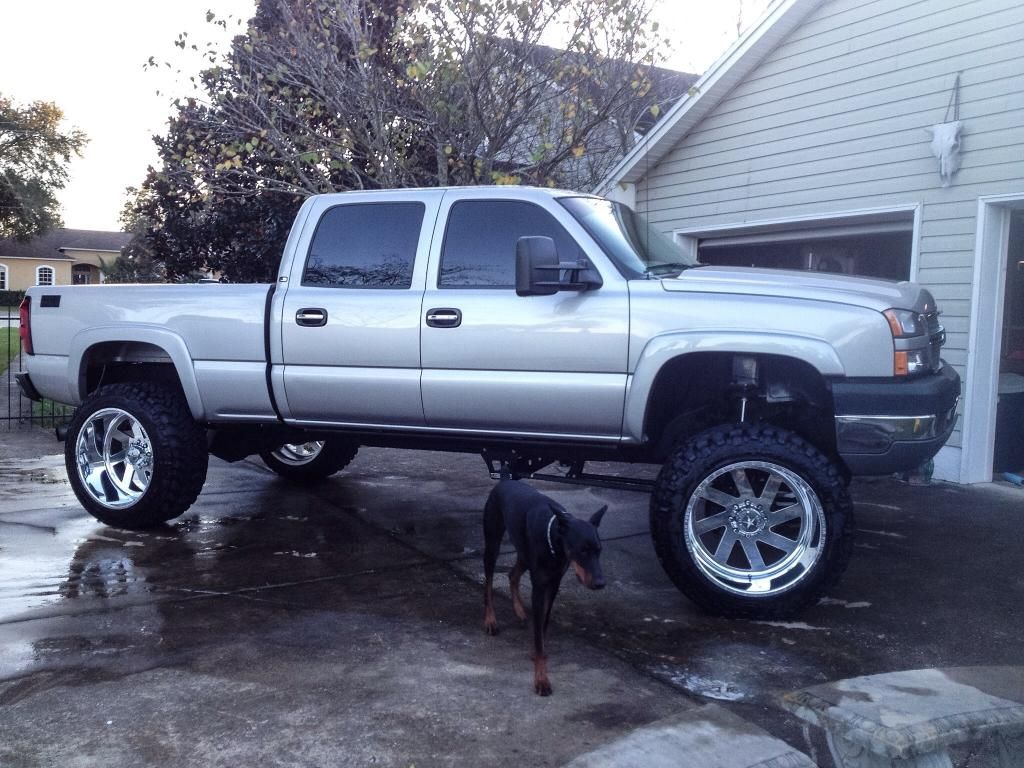 Little video we did of the trip to miami to design the wheels:
https://www.youtube.com/watch?v=L9pa4RCPdjc
This build will be a complete Dana 60 front with Kingcoils using a custom kit designed specifically for the classic body styles created by Fountian Fabrications.
Just picked up the axle last night going to start by going through it head to toe and figure out a color scheme to go with. The axles out of a 06 F350 dully with 46k miles on it.