Discussion Starter
·
#1
·
2014 LML.
Pretty minimal mods really. List below:
AFE drop-in filter in stock box
4inch Pro~Flo turbo back with muffler
FASS 150
MotoOps tune set to race
We did a few runs to set up the load on the dyno so the truck wasn't that cool. We did three runs and they were all within 5bhp. Very consistent. I did notice that I was hitting 31psi on the rollers but 34 on the street so we need to add more load to the dyno. We may have a few more ponies on the table.
I know the stock airbox is good to about 500 so I'm thinking that it may be time to upgrade to an S&B as with cooler air and better load, we may be over 500 now.
Here is a pic of the dyno sheet and a short video. Truck was ran with traction control and stabilitrac off and in tow mode BUT we couldn't lock it into 4th as we did not have the laptop with HP Tuners so when we tried to roll in the throttle lower it wanted to downshift to 3rd. Next time.
Pic: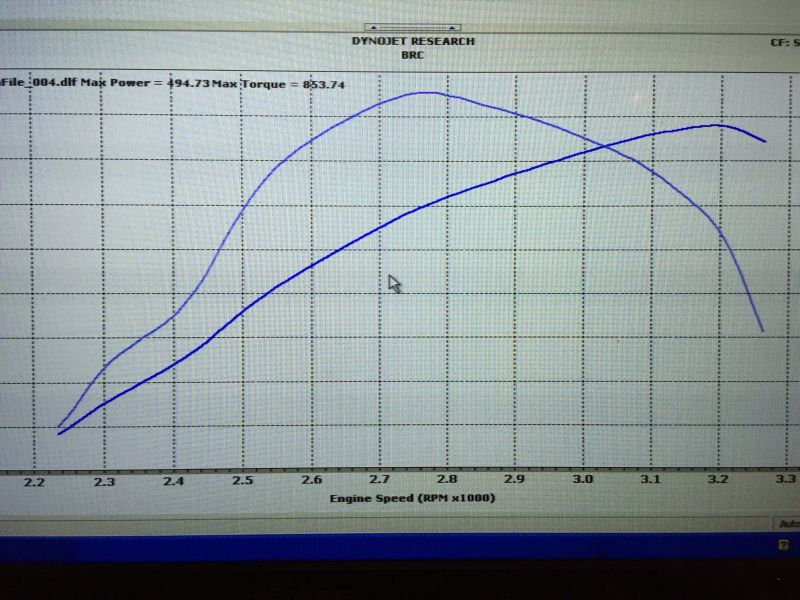 Dyno Video:
http://youtu.be/8Ou9JugJUWc