Discussion Starter
·
#1
·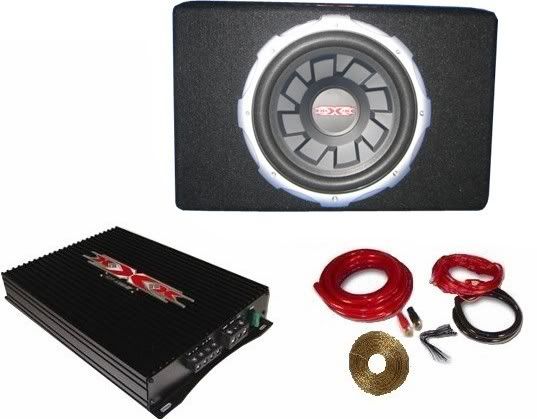 Features & Specs:
One complete xXx brand (actual brand name) single 12" sub package with amplifier
Wires and accessories included in box
Complete system - everything needed for the install is included
800 max total output power
High quality parts, and high end subwoofer and amplifier
Great look
Thin, flat subwoofer and enclosure makes this setup perfect for trucks or cars with little space
Everything is ready to go, just hook up the wires
Sub installed and screwed into box already
Sub has a 50 oz magnet
800 Watt high powered mono amp included
Dimensions on box: 22 (W) x 14 (H) x 5" (top D), 7" (bottom depth)
FREE Extras Include:
Power/ground Wire (red & black)
Inline Fuse
Connectors & Ring Terminals
Black Loom
High Quality RCA's With Connected Red Remote Wire
Cable Ties
im wanting a single sub to throw under the passenger seat of my COMPANY truck. yes this is my work truck so i dont want anything high end or expensive. this international came with an mp3 player :rockin so i been jamin my ipod in it. just need a little bass with it.
looking for a package preferably, dont know anything about stereos
all that for $155.00
any other recommendations appreciated :drink