Discussion Starter
·
#1
·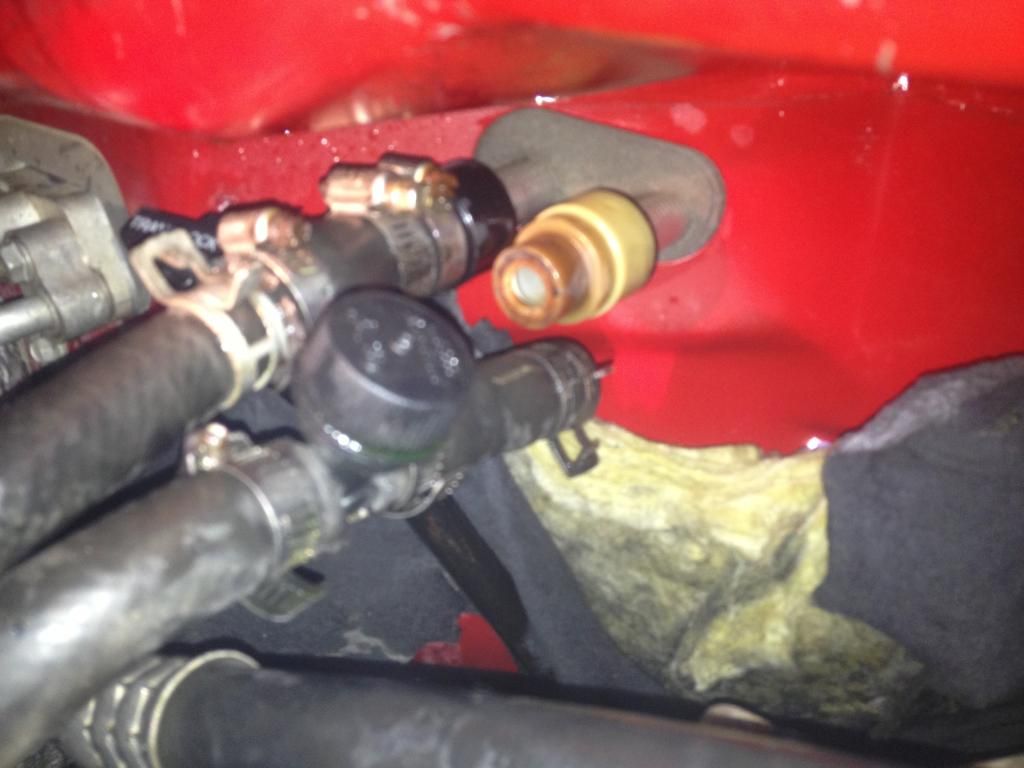 turned on the big tune and took off pedal down on the way home today, saw white smoke behind the truck from 45-55 between 2 gears. figured i just broke em loose it is a big tune i felt them break loose( or else my tranny slipping... not sure
)
so after the white clouds i get a low coolant light, so i coast home about a mile downhill. stop and all the coolant is on the ground, no pressure in hose and find the hose blown off.
ordered a new yellow part from napa and got a new section of hose. im guessing the yellow piece had a nipple and broke off inside the hose from looking at the inside of the hose.
so how do i get that yellow thing off (idk what its called - "coolant heater firewall connector thingy?" idk...
and why did it blow off?
Sent from AutoGuide.com Free App