I have assembled different write ups and DIY articles to come up with the most complete LB7 injector replacement write up I know of.
Hope this is helpful for all LB7 owners!

Tools needed:​
5mm allen bit, wrench, and ball end bit.
8mm allen bit or ball end bit.
Torque wrench
Basic set of metric tools
19mm wrench, stubby, crows foot.
Pick set.
Pry bar set and maybe a floor jack

Parts needed:
Here is a list of the parts you will need to do all 8 injectors​
1.
8 LB7 fuel injectors, GM part number: 97729095
2.
Install Kit - 8 Joined banjo washer pairs for connecting return lines to each injector,
*
2 Joined banjo washers for connecting the return line on each side to the head,
*
16 External injector o-rings,
*
8 Copper seat washers
3.
2 tubes of "Permatex Ultra Grey" RTV silicone sealant.
Getting Started:
Starting on the Passenger side you gotta remove All the tubing, intake, the FF bracket (there are 3 bolts holding it on and a 4th one just holding a coolant line to it) and the FICM.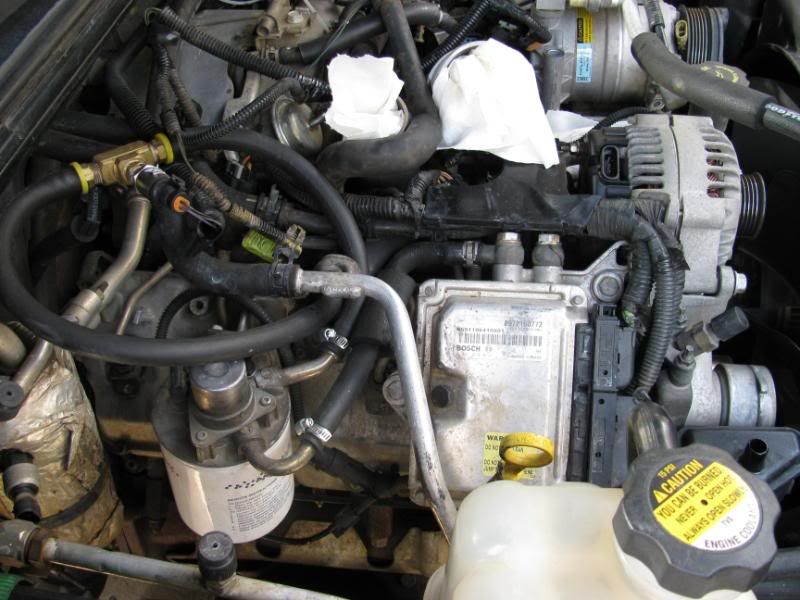 The connectors on the FICM have tabs that slide up and down, for the top connector theres a tab on the top of it and you can pull it up untill the connector off. the bottom connector comes off the same. After disconnecting nearly all the engine wire harness you can pull it out of the way. and then start removing the FF ad FICM.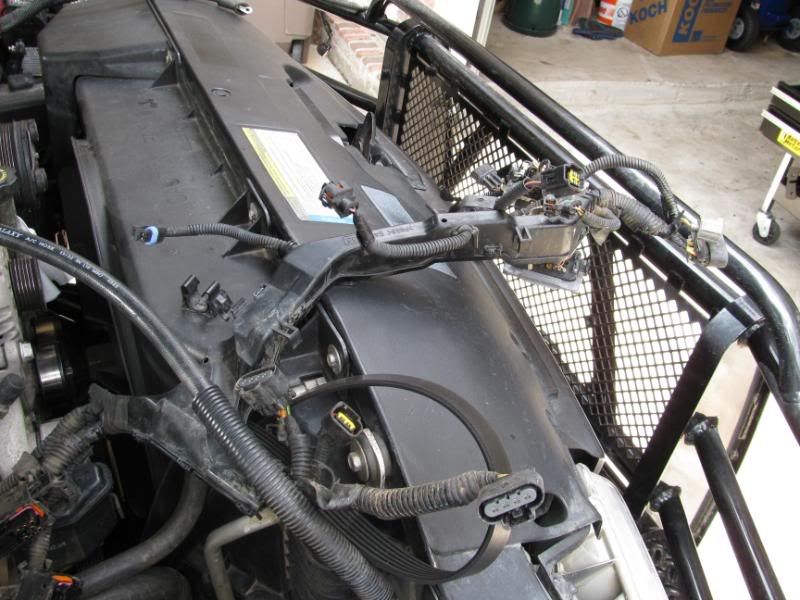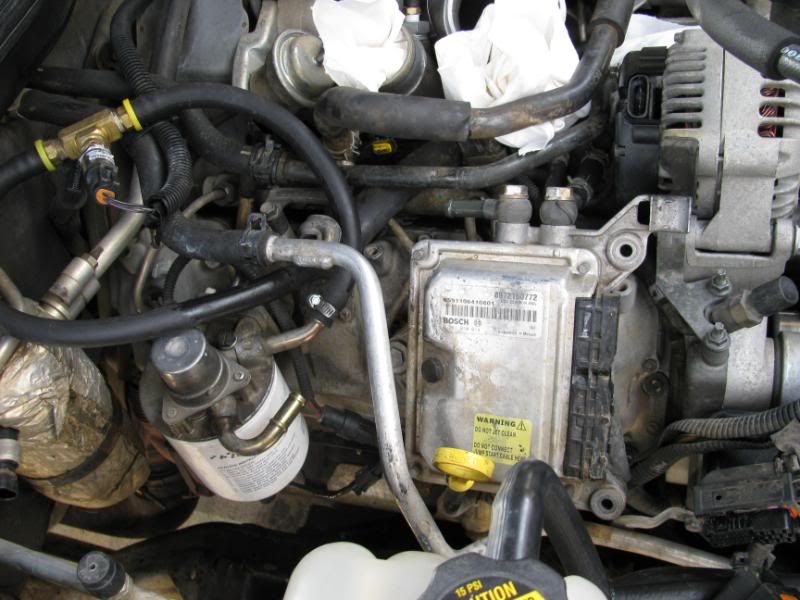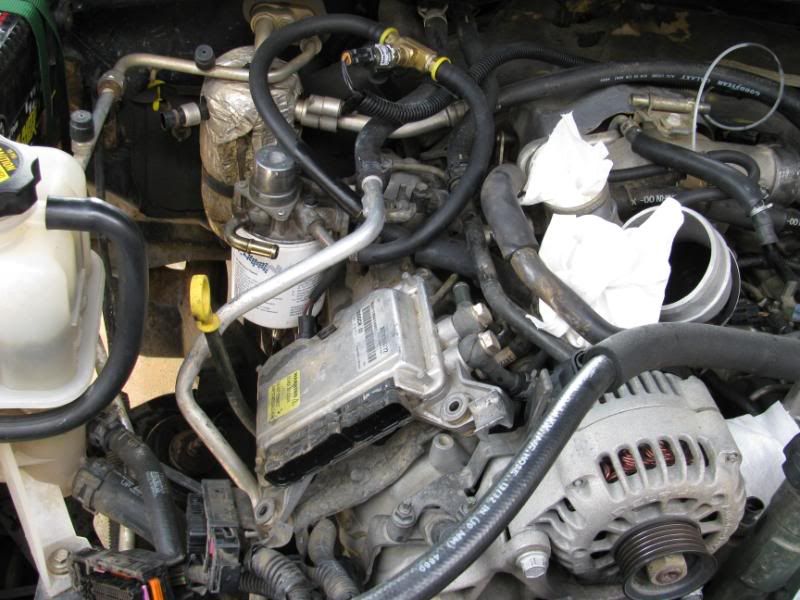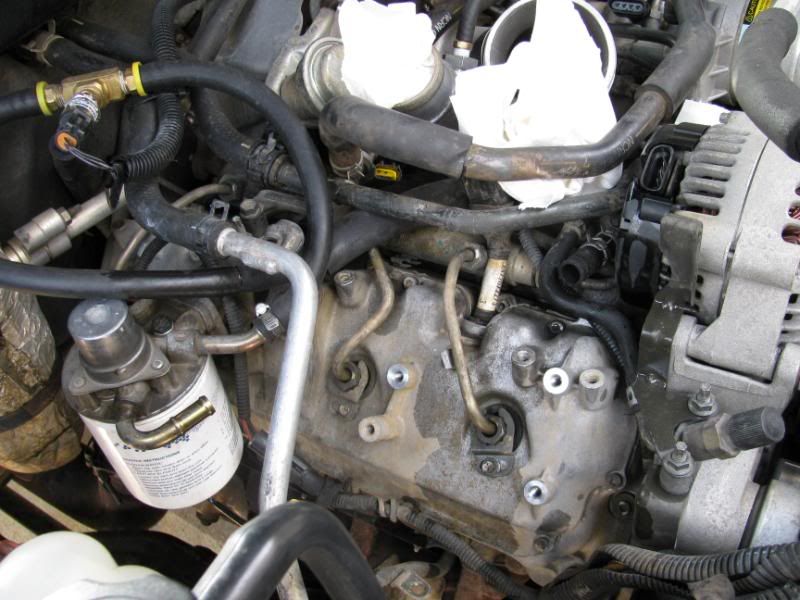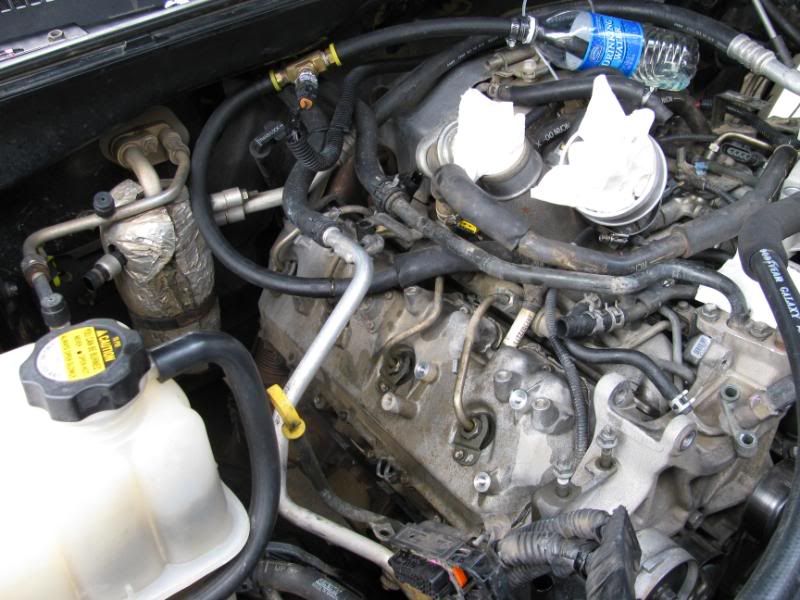 And disconnect the glow plug wire and remove the metal bracket connecting them all together.