I keep getting PM's on how to do the PVC REROUTE so here it goes.
PARTS NEEDED
1/2 to 3/4 copper elbow
1" Barstool Cap
5/8 Heater hose
2 hose clamps
Optional 2 inch test plug
Go to Home Depo or a place like that. Go to the plumbing section and get a 1/2 to 3/8 copper 90 degree elbow, and if you want to block your resonator box at the same time get a 2 inch test plug. Then find a bar stool cap in the store.
Then go to your local parts store and get some 5/8 heater hose and 2 hose clamps. Length of hose will depend on where you want the hose to end. I used around 9feet.
Then pop the hood on your truck remove the resonator box
Then take the PVC hose going into the intake off.
Put the Barstool cap on the intake side.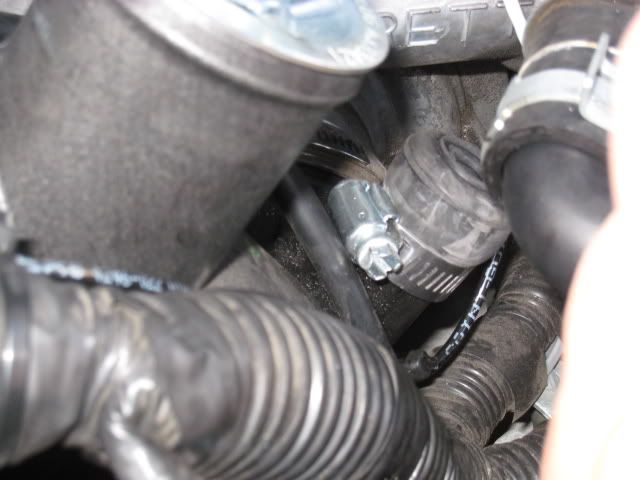 Then take the 1/2 to 3/8 copper elbow and put the 1/2 side into the stock PVC hose. Then take the 5/8 hose and run it down the frame.
I ran mine back to the fuel cooler and put a filter on the end of it. The filter is not needed. Only pressure comes out of the PVC it does not suck so nothing will go into the engine if you do not run filter.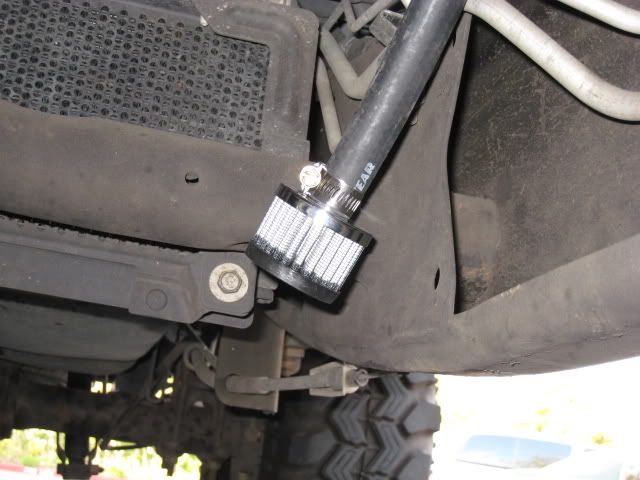 Since you are here if you want you can cap the Resonator if you want. It made my turbo louder.
This is a 2 inch test plug
Test plug in the hole I put a lock nut on for safe keeping