·
Legennn... wait for it...
Discussion Starter
•
#1
•
Second one since joining the forum... first one went because the economy took my job with it when it crashed, and now this, compliments of my stepdaughter on her drive to school this morning: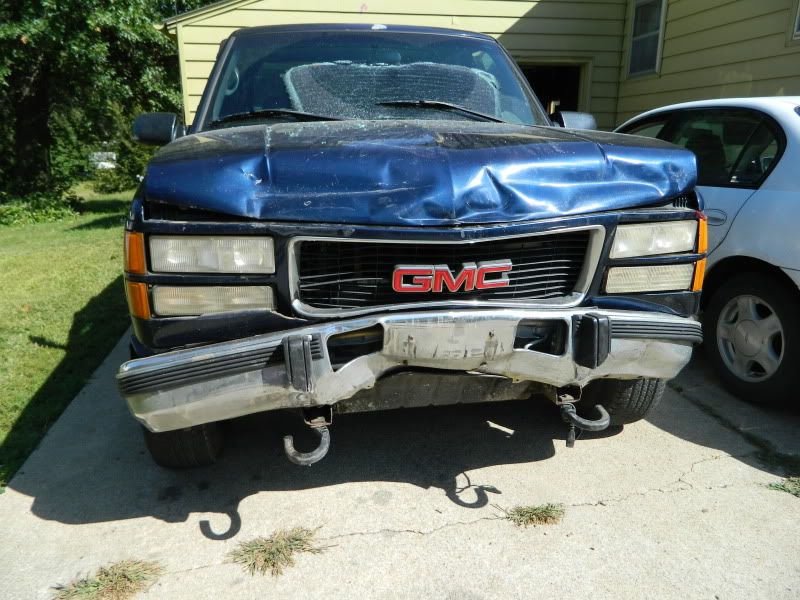 I don't know how exactly this happened, but the rear window of the
Kia Rondo
that she hit popped out, landed on the hood, and wound up
underneath
the driver's side wiper, but on top of the passenger one :confused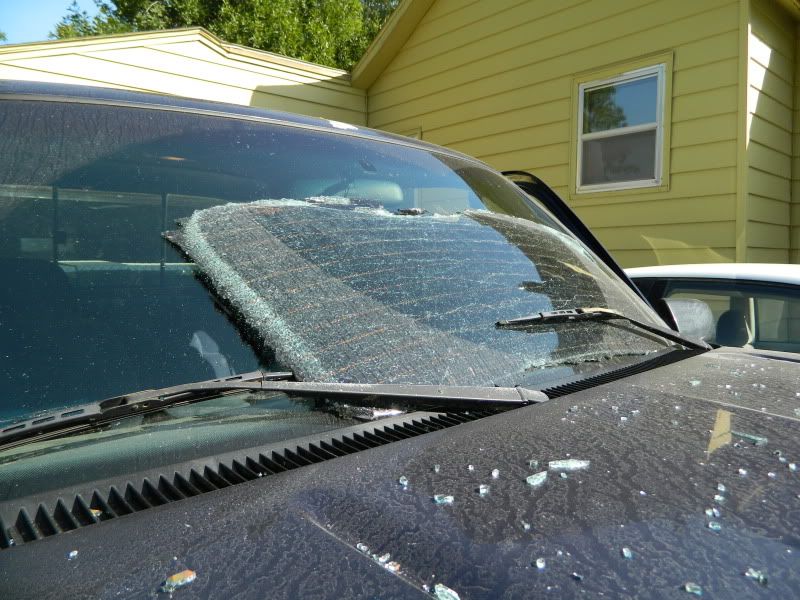 The good thing is, nobody was hurt. The truck wasn't drivable because the PMD was located behind the bumper, and is now crushed, not to mention the bumper was about a half inch from the front tire. Body guy (my neighbor) says the frame is tweeked, and I can see it a little, but only right in the front where the bumper mounts...
Debating on trying to fix it up, or calling it a loss, stripping the new parts (exhaust, alternator, glow plugs and a few interior items) that I'd just put on and getting another... I found a '95 Chevrolet 6.5 for sale in Lincoln, with alot less miles... HmmMMmm