Well, its what my friend calls me. I'm a crazy Jeeple. :rof
Anyways, yeah I have a lifted 1999 Wrangler and I wheel it hard. I want to get a diesel truck to pull with, but Duramax is out of reach at the moment. However, my friend that calls me Jeeple has one and I will help him work on it.
I'm pretty mechanical, but I need to know more about these trucks, so here I am I guess.
And because this is a Duramax forum. I will post a picture of my Jeep getting pulled out by none other then a Duramax on 35s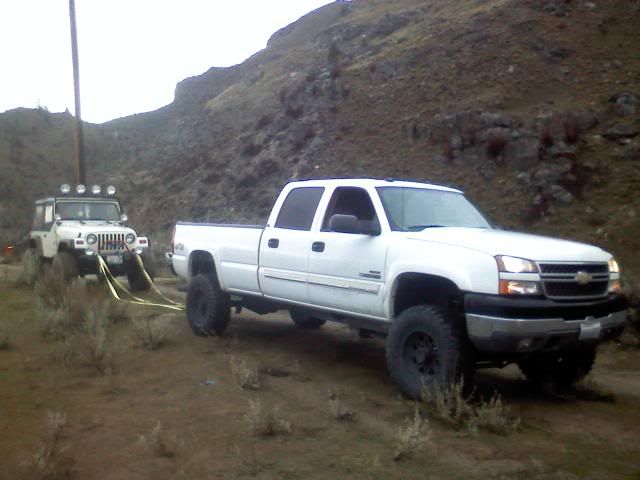 For the record, the break (lol) axle shaft EXPLODED at the splines and also killed the spider gears. I gotta say though, I wasnt just driving on this road. I was driving up an old washed out roads with ruts that seriously were up to the top of my doors in some spots. I literally had my Jeep at the top, one wheel on normal road when it happened. So close.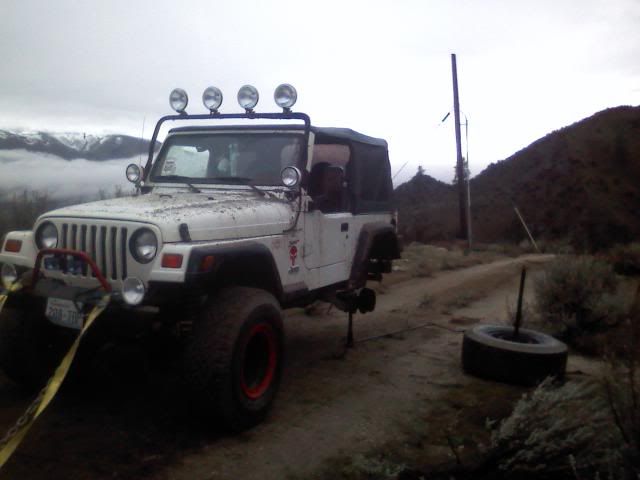 Oh, I usually only get pictures of my Jeep when I am stuck. So, here is one I have when I dropped off onto my hitch and couldnt move lol (because of the short control arms). Stuck some rocks under the back of the back tires and backed out.
See you 'round