Discussion Starter
·
#1
·
Went with the 18x10 Moto Metal 961's with a -24 offset and 34" Kelly Safari TSR's. The place I was going to get my tires from jerked me around for 2 WEEKS about finding some mud tires in an 18" wheel. Told them I didn't want 35's, but if I went with a 33" I wanted one that actually measure 33". Not 32.2" or any crap like that. After 2 weeks of NEVER calling me back I called my buddy at Goodyear and he hooked me up with the Safari's WITH shocks for $100 less than the other guy without the shocks. The other guy told me 2 Fridays ago that he promised he'd call me and let me know that afternoon if he could get a certain tire from some distributor that he deals with. At 5:30 I called my buddy and 10 minutes later he called me back saying tires would be there the following Monday. Tuesday after I got everything put on the other guy called me asking if I was gonna come get the tires he special ordered put on. He goes, they came in yesterday. I was surprised you didn't come by after work. I told him the last thing he said to me was that he was gonna call me back and let me know if he could even get any, and then at 5:30 I called somewhere else and got a better tire for WAY cheaper. Needless to say he was pissed bc he couldn't return them. Serves his ass right. Prick. Anyways, sorry for the long post. A few shitty cell pics...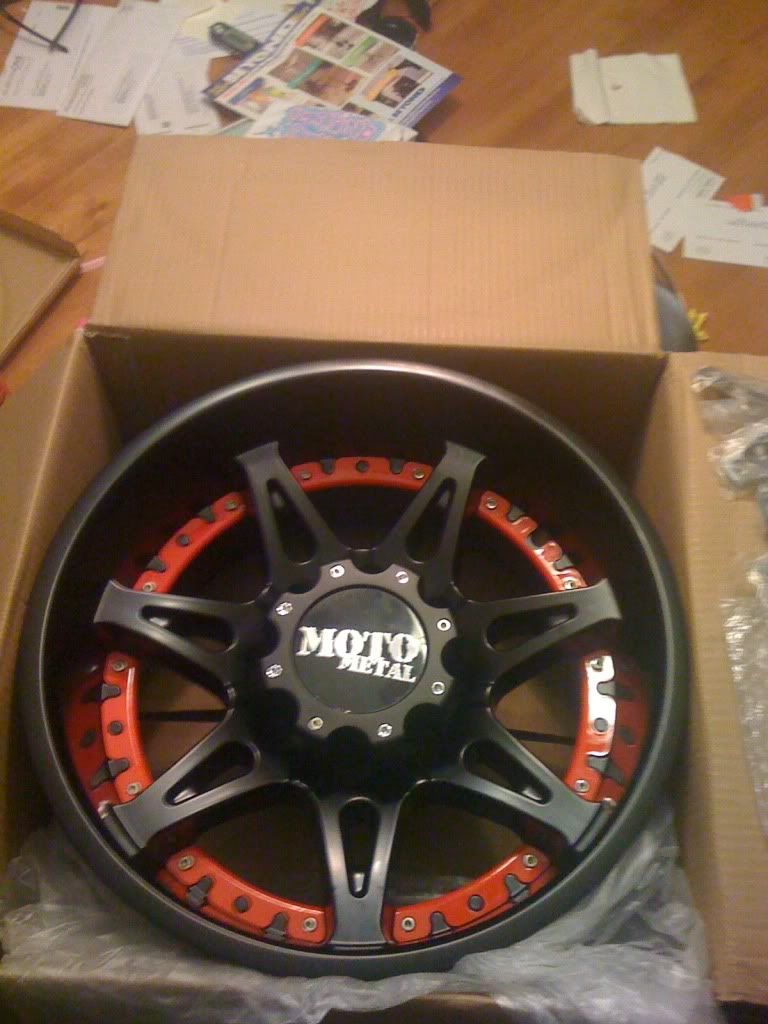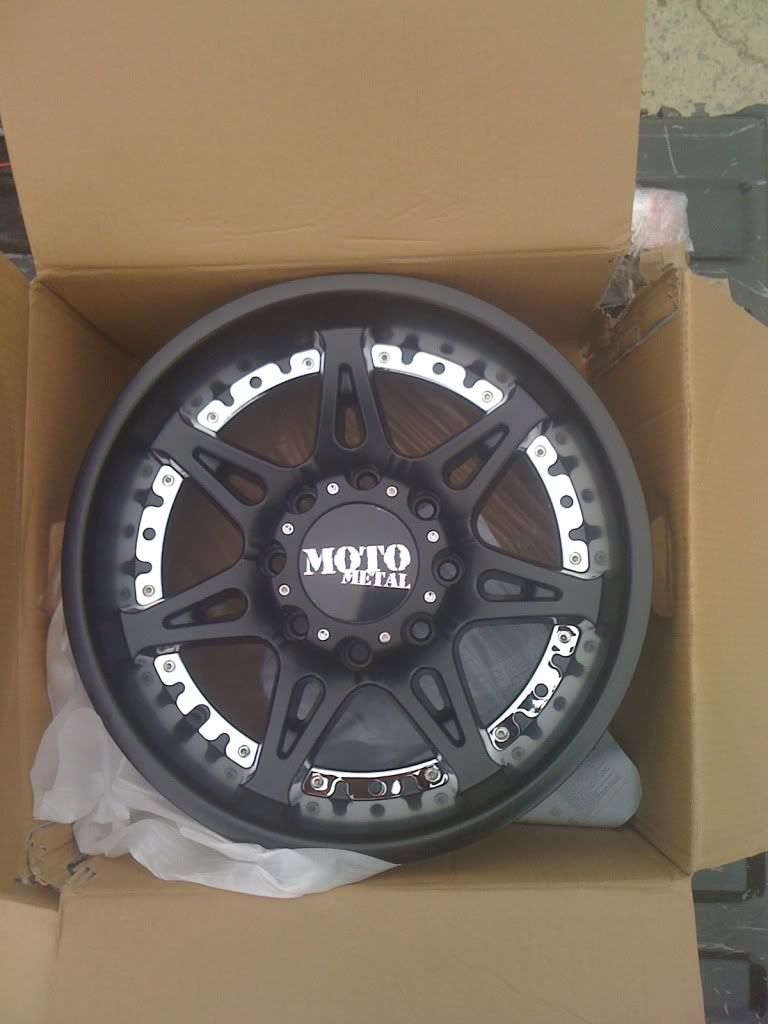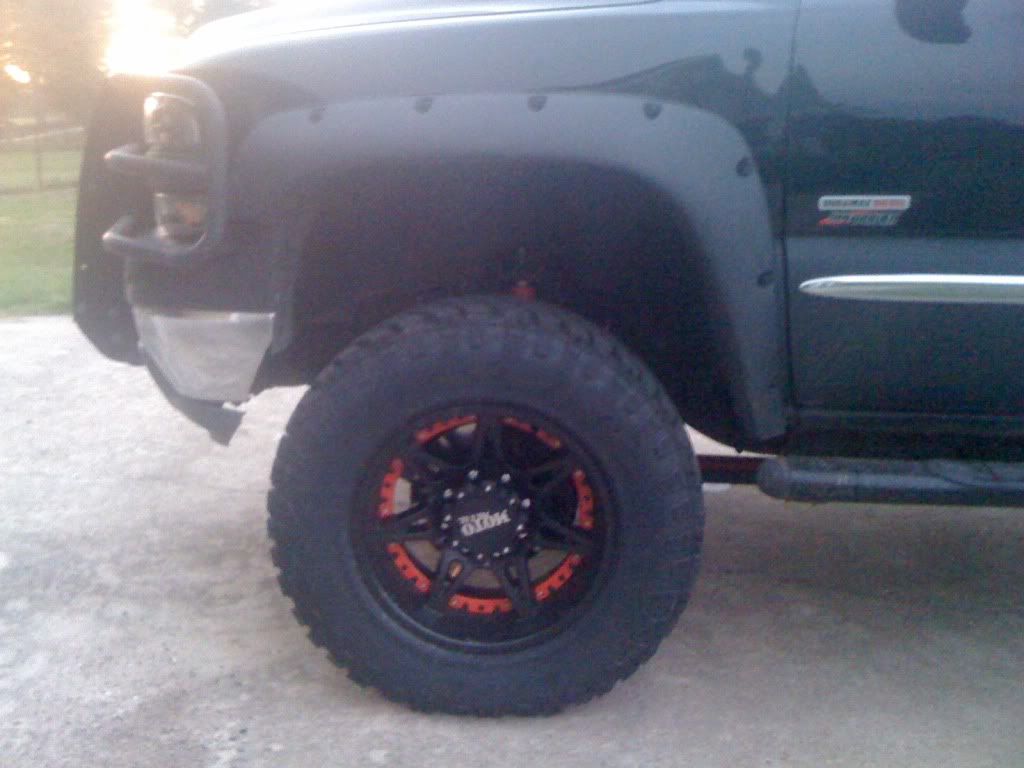 The tread is deep as hell. Idk why the phone made it look like they were half worn?
Anyways, truck is going in the body shop in a week or 2 get get tornado damage removed and sprayed bumper to bumper. All that chrome bs is coming off and she's getting a 3" cowl hood and a lil bit of this and that. Whatcha think?