I'm selling my Taylor Wings fuel/tool box. This unit was over 1300 shipped plus the 200 bucks it cost me to get it "Rhino-Lined". This is not your cheap flimsy style tank or toll box you'll find and northern tools. It is well built with great hinges, shocks, weather sealed and keyed latches. Comes with the original install kit as well, I used my own. The unit also comes with the auxiliary plate and level sensors ( I never connected it).
The tank holds 70 gallons of fuel, measures 62", 19.5" tall, 29.5" deep and fits perfectly flush under the rails in a truck leaving ample room for a gooseneck.
I used it for 3 and a half months only.
I'm hoping for 900 OBO
The day I got it before I had it coated.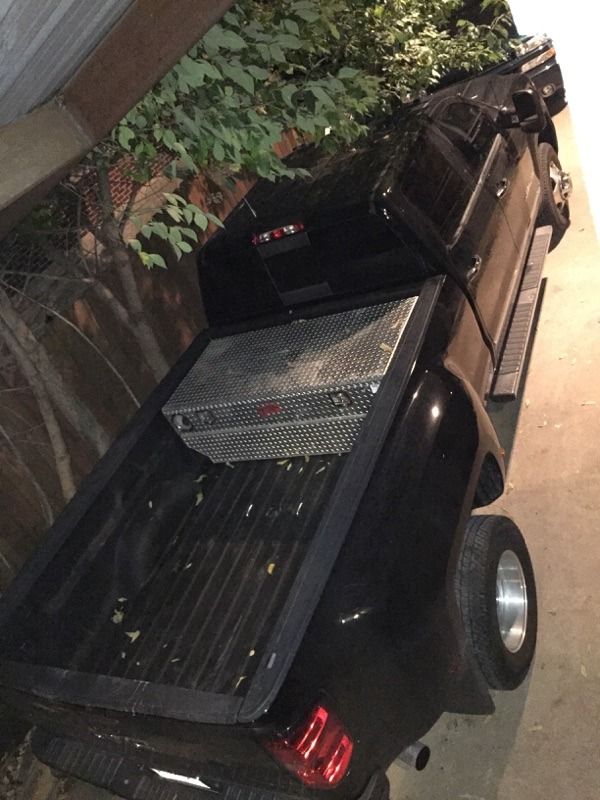 These are from last week hen I removed it.