I just got finished installing my Tie rod sleeves and I decided to post some pics and do a Write up.
First of course you will have to jack the vehicle up and pull the tires. Here is a pic of it before.
I pulled the tie rod nut off and tapped on the side of the rod support with a hammer until it was loose and then Tapped the top if the tie rod end. It fell right out.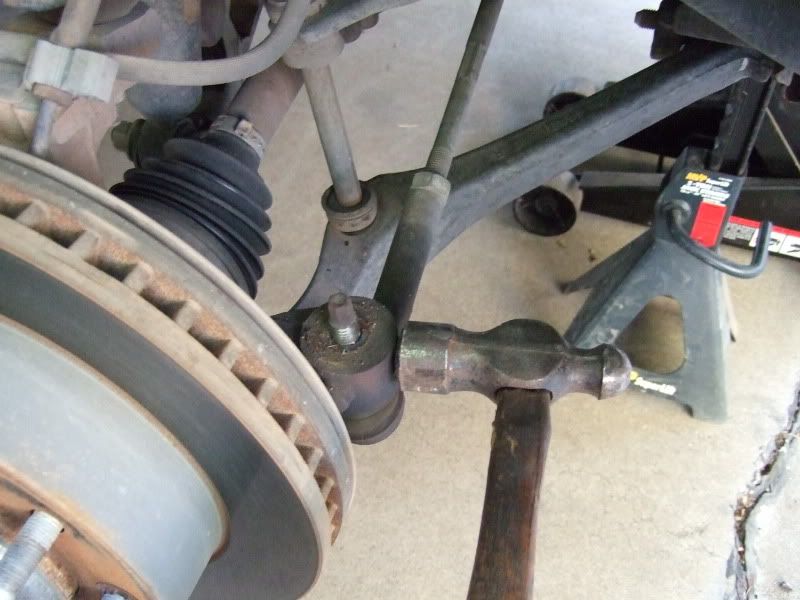 Now you remove it where it attaches to the steering arm and measure the original distance over all
Now pull the tierod apart, by loosining the lock nut and then threading the old end off. I marked where the old nut set so I was pretty close to my original measurement. Now screw the new sleeve on to the rod as far as the old nut was on. Re-install the old Rod end. Measure and adjust til the measurement is the same as the begining.
Here is a pic of the two side by side the top is with the new sleeve installed.
Reinstall the tie rod( I used locktite) back to the steering rod and then to the wheel assembly.
Now you are all done, it should look like this when you are done.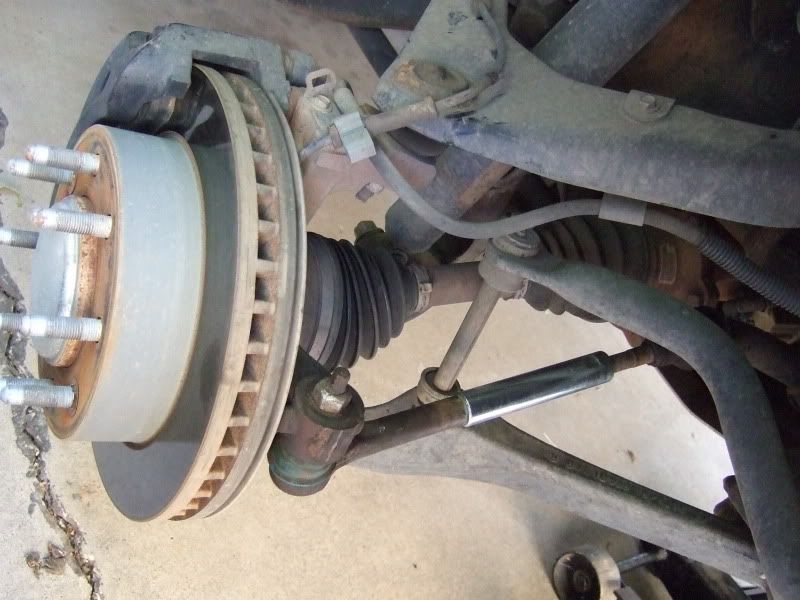 When I measured the old rods I used a ruler with intervals of 56/th of an inch. It really helped when I had to reset them. I also put it on a flat surface to ensure the ruler and end of the rod were both securley on the surface. You can stand over it and eyeball but it is not as accurate. I also made sure to use the same spot for both measurements.
Take it out and drive it to ensure the rods are back where they were.
The sleeves are made by rough country and are steel and zinc plated