Discussion Starter
·
#1
·
Screamin Diesel Performance
3" Passenger side and Driver side intercooler pipes
I had been looking to upgrade my intercooler pipes on my LML when I came across SDP's kit. I ordered the kit and was able to choose from pretty much any color I wanted. I chose "Tropical Breeze". First off, Scott at SDP is a stand up guy! He answered every question I asked and kept me up to date with my order. He always made sure I had what I needed. He's a great guy to deal with and I would recommend him and Screamin Diesel Performance to anyone.
When I first received the pipes I was thoroughly impressed! From the pipes to the packaging, everything was flawless. They were neatly packed with plenty of padding. I received the pipes without a ding or scratch. The contents of the kit are top notch! Nice bends, welds and overall finish were immaculate. I literally could not find one flaw and I am a very picky person. Install was a breeze, even for my first time. As far as fitment goes, these pipes went in flawlessly. They fell right into place, nice and tight with little to no adjustment needed. They fit just as good as the factory pipes.
So I've put together a set of instructions for these pipes and have included some pictures of the pipes themselves. I am by no means a professional mechanic, but this is the way I installed them and found to be the easiest. I'm sure there are other ways/order to install them, but this is how I did it.
First up is the passenger side. The driver side pipe is being shipped to me now and I will post a write up and instructions on those as well.
(Passenger/Cold Side)
Link to kit:
LML Passenger side intercooler pipe kit - Screamin Diesel Performance
Kit Contents:
• (1) long pipe
• (1) short pipe
• (2) 3" rubber boots
• (3) 3" clamps
• (1) 3.25" clamp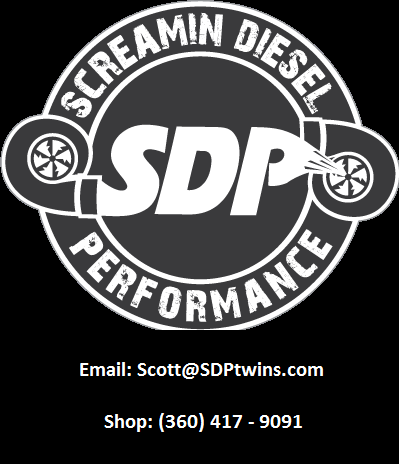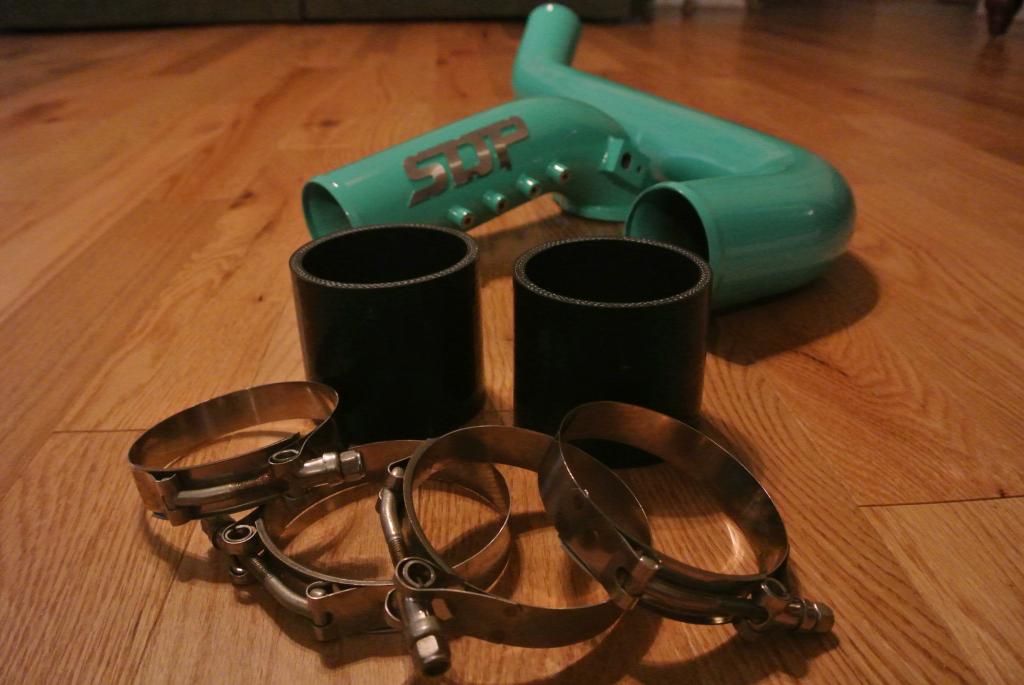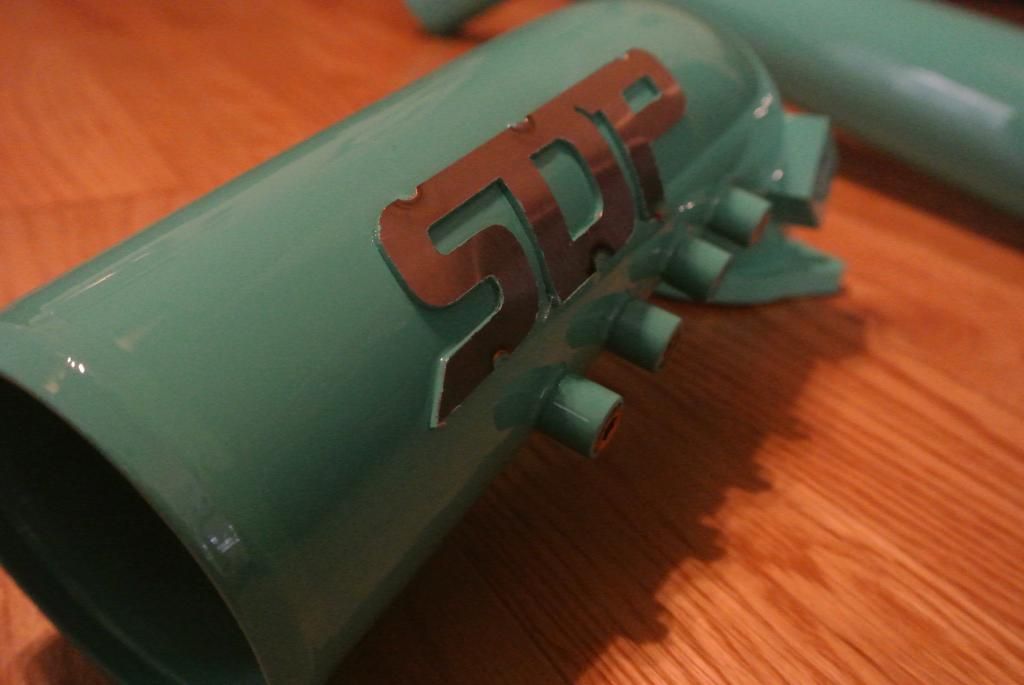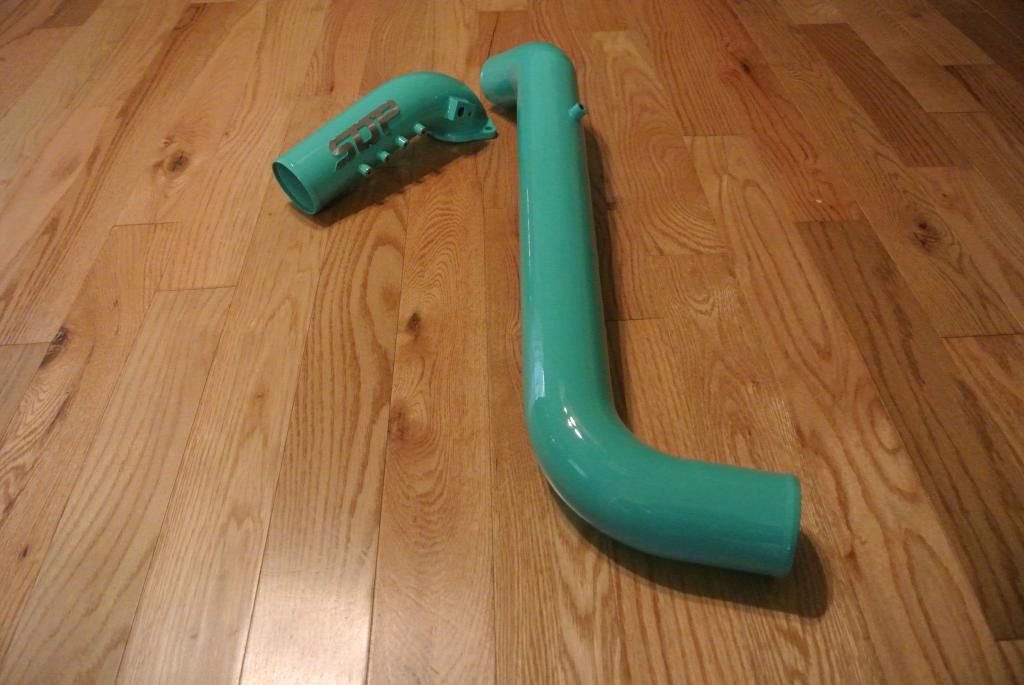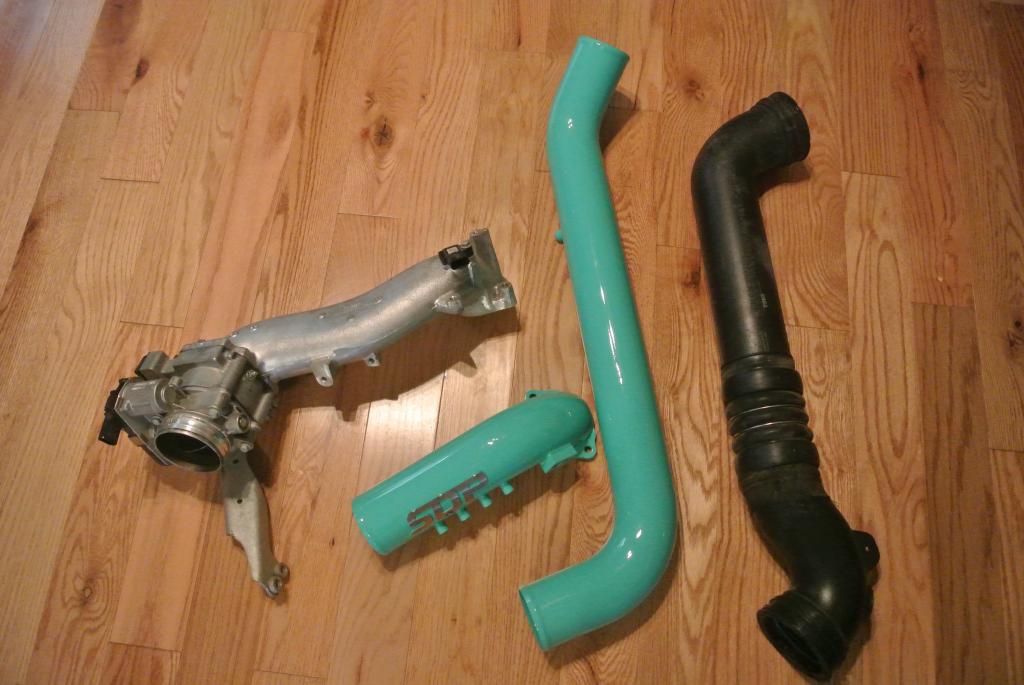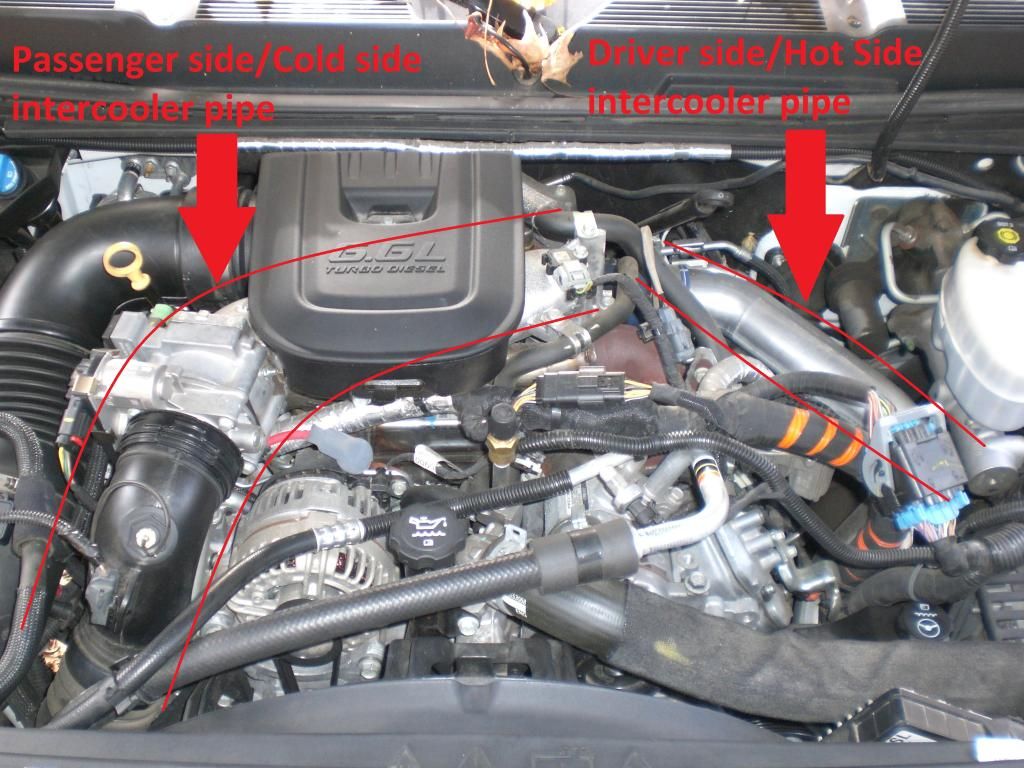 Disconnect both batteries before installing.
Step 1: Remove passenger side inner fender well.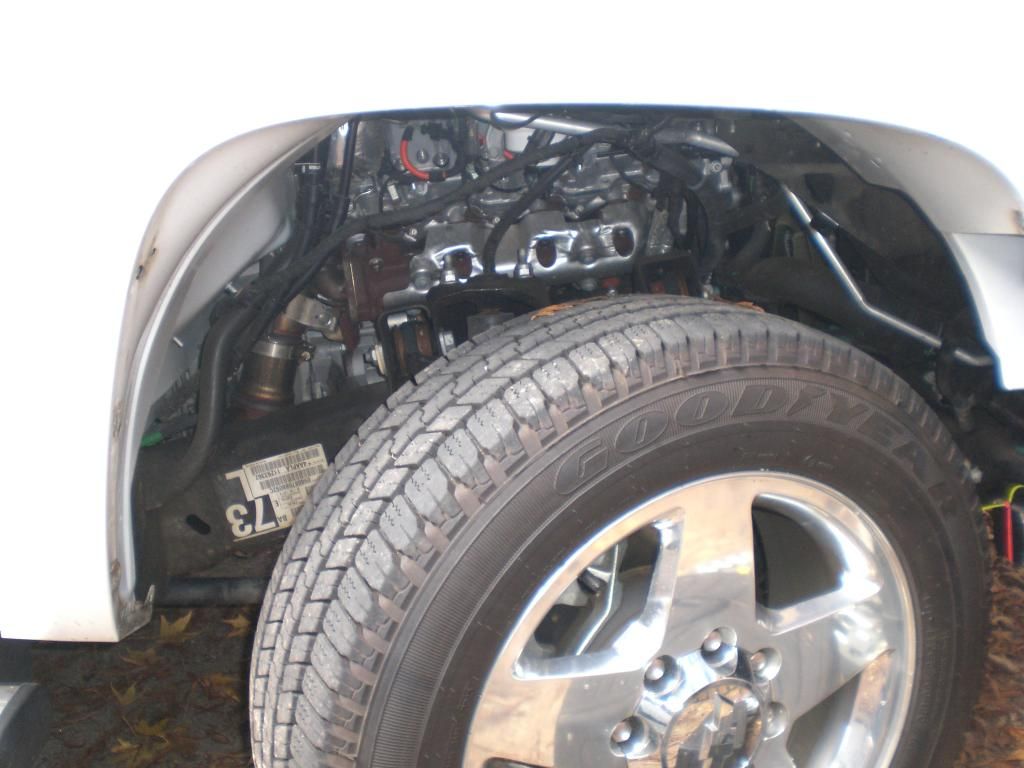 Step 2: Disconnect and remove intake elbow with flat head screw driver. Disconnect MAF sensor plug on air box. Pull air box out of truck.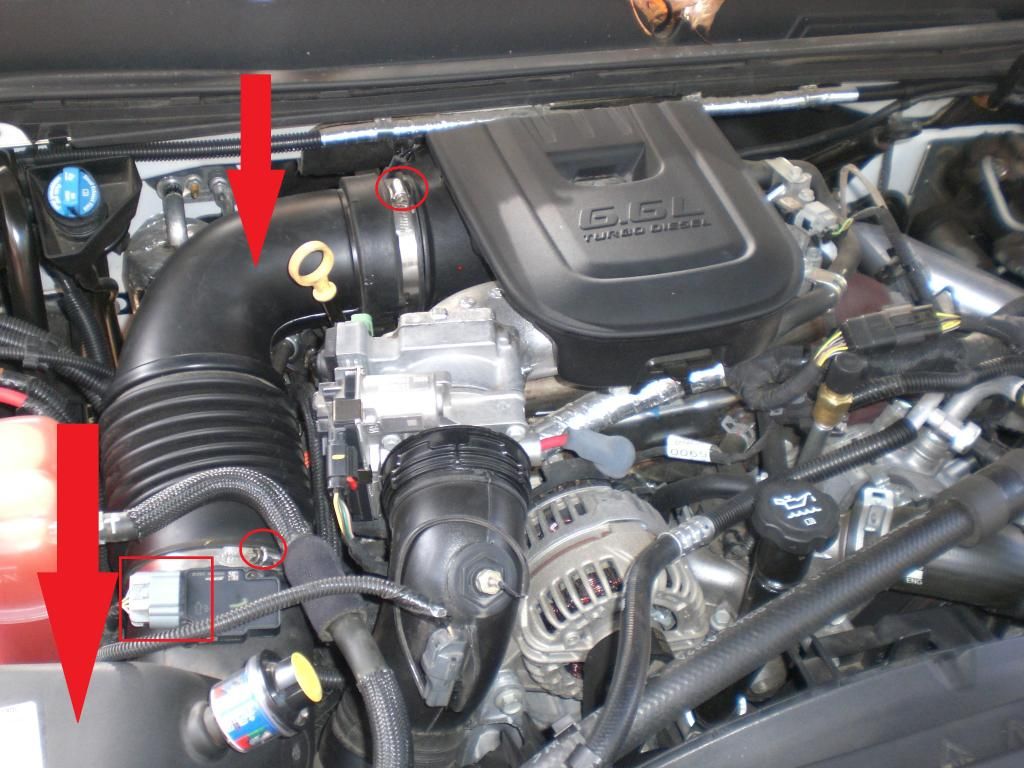 Step 3: Remove plastic "6.6" intake resonator. 3 bolts hold this piece on. A resonator block will have to be added in its place. The plastic intake resonator cannot be used with this intercooler pipe.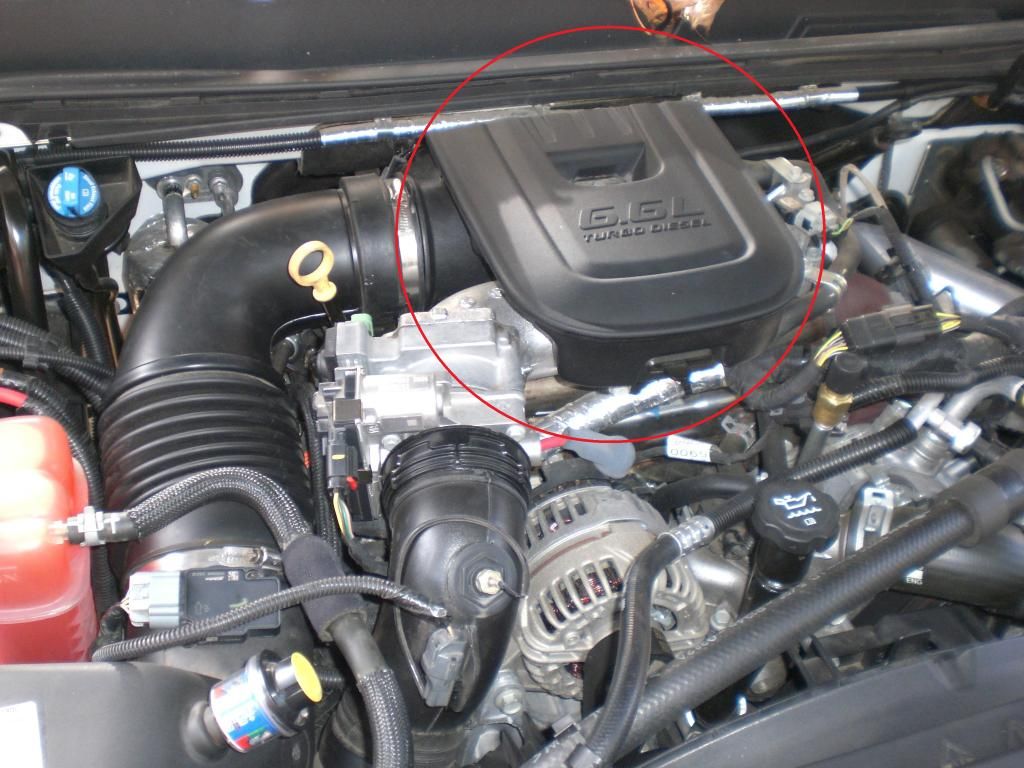 Step 4: Remove the 9 bolts that hold the silver cast "S pipe" in place. Disconnect all sensors. Wrap grid heater power cable in electrical tape. Tuck plugs out of the way. Twist the lock ring to the left and twist out "S pipe". Keep the two bolts that bolt the "S pipe" onto the Y bridge. These will be re-used.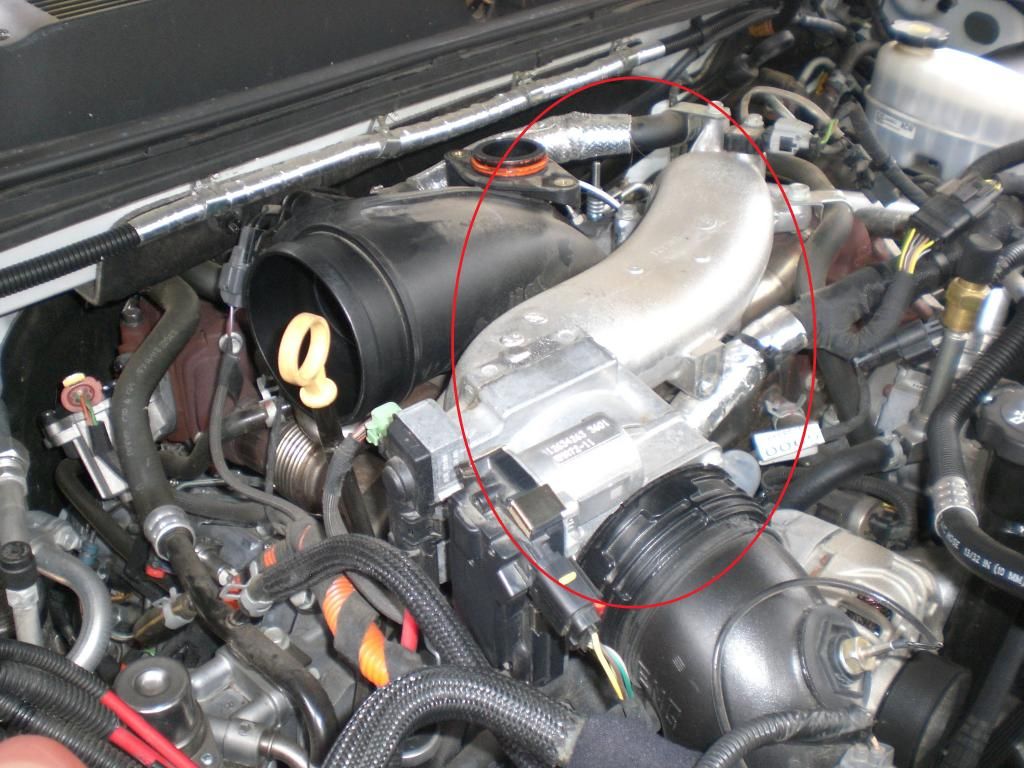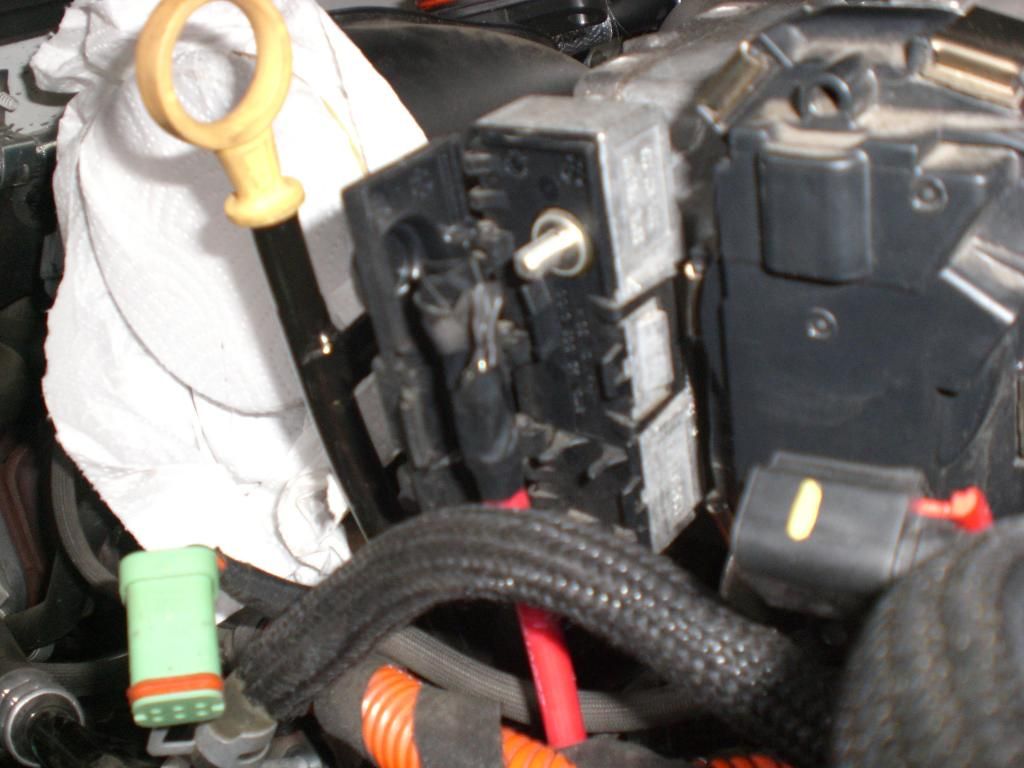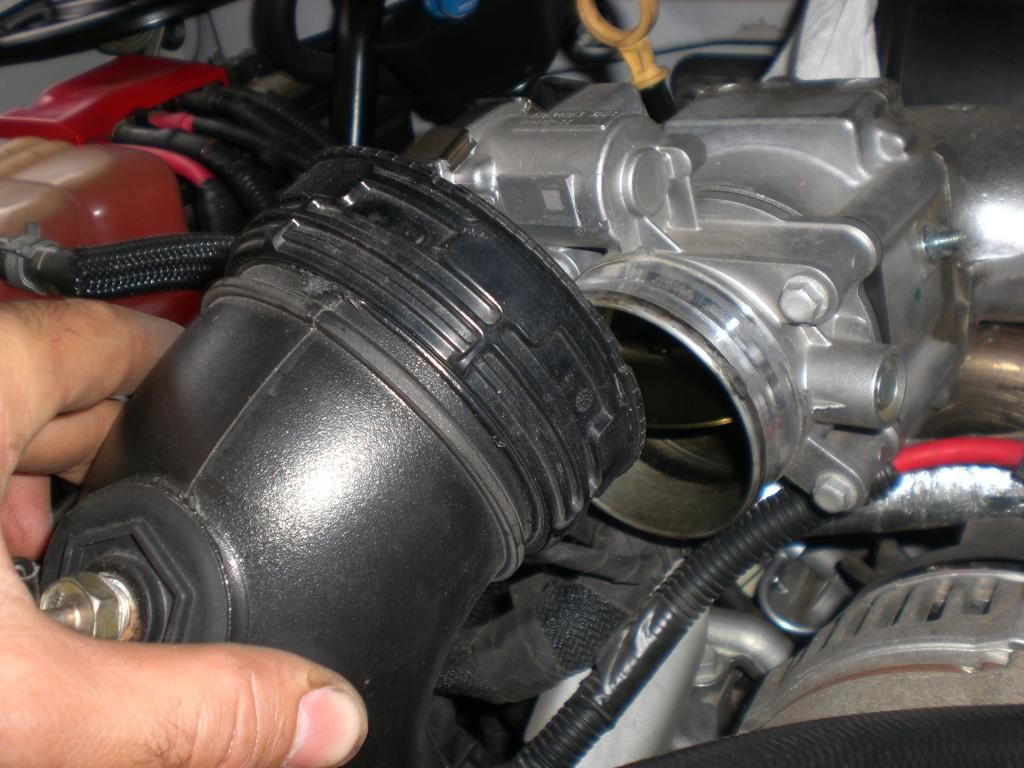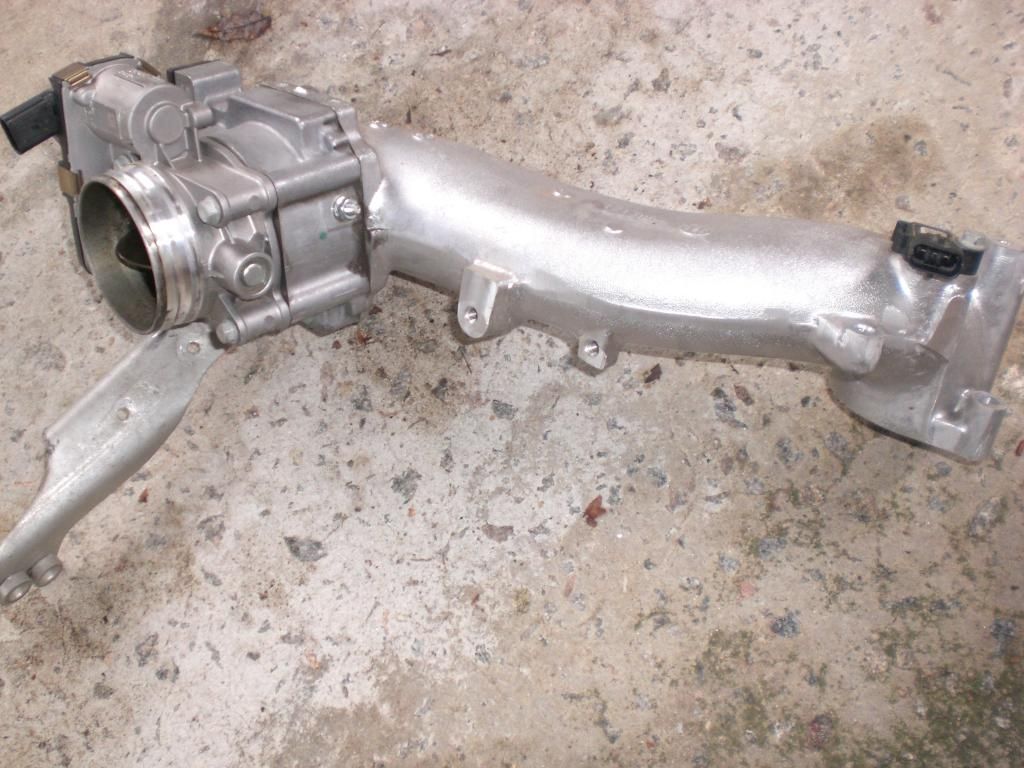 Step 5: Disconnect plug from plastic tab on the factory intercooler pipe. Disconnect the air intake temperature sensor.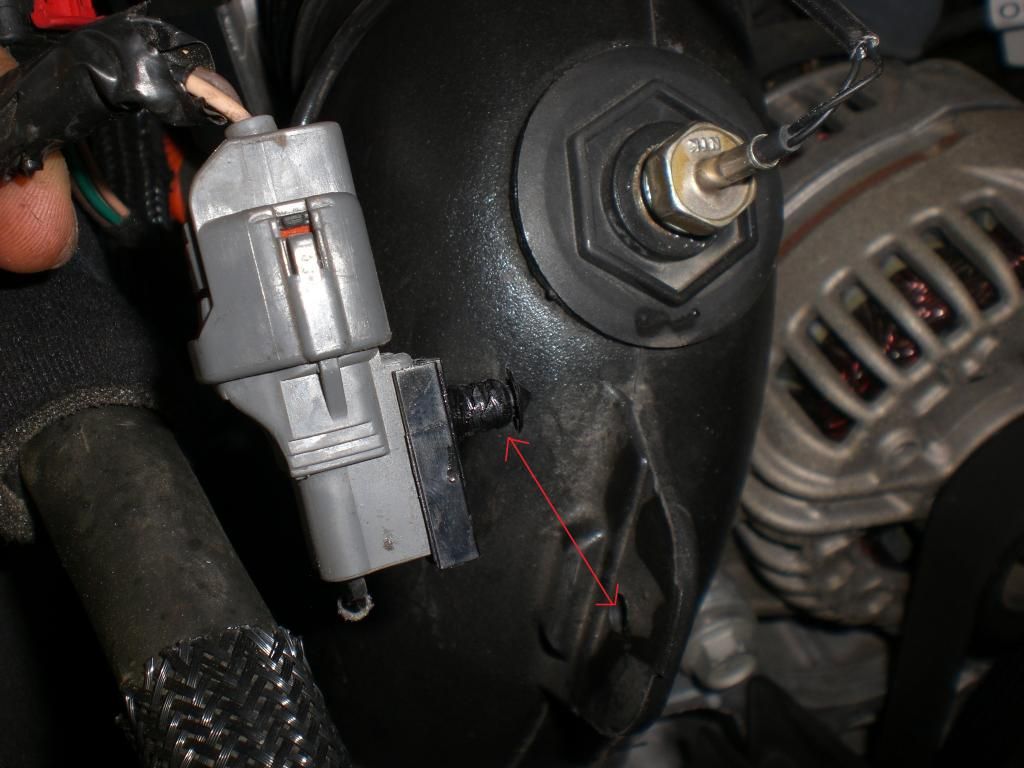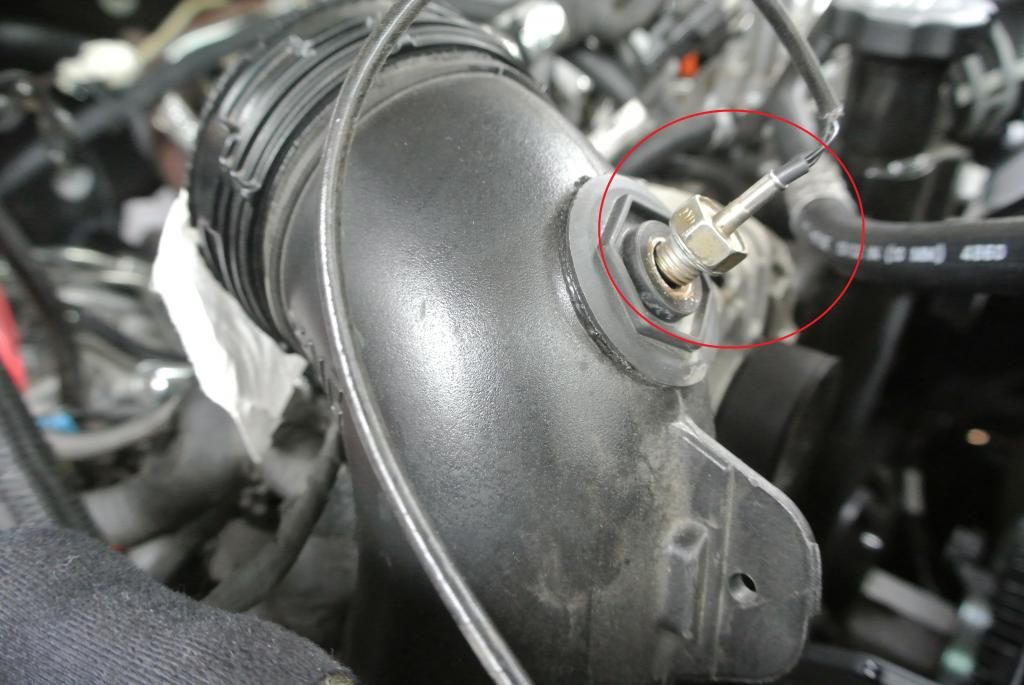 Step 6: Remove air box support platform. There are 5 bolts that hold this piece in place. 2 bolts underneath. 3 bolts on top.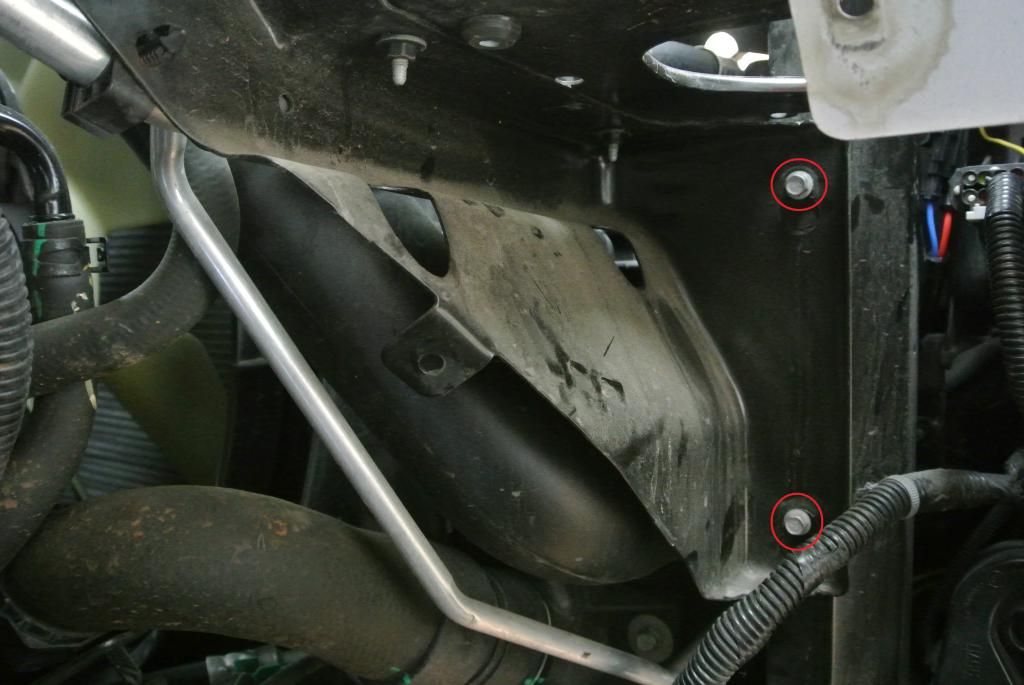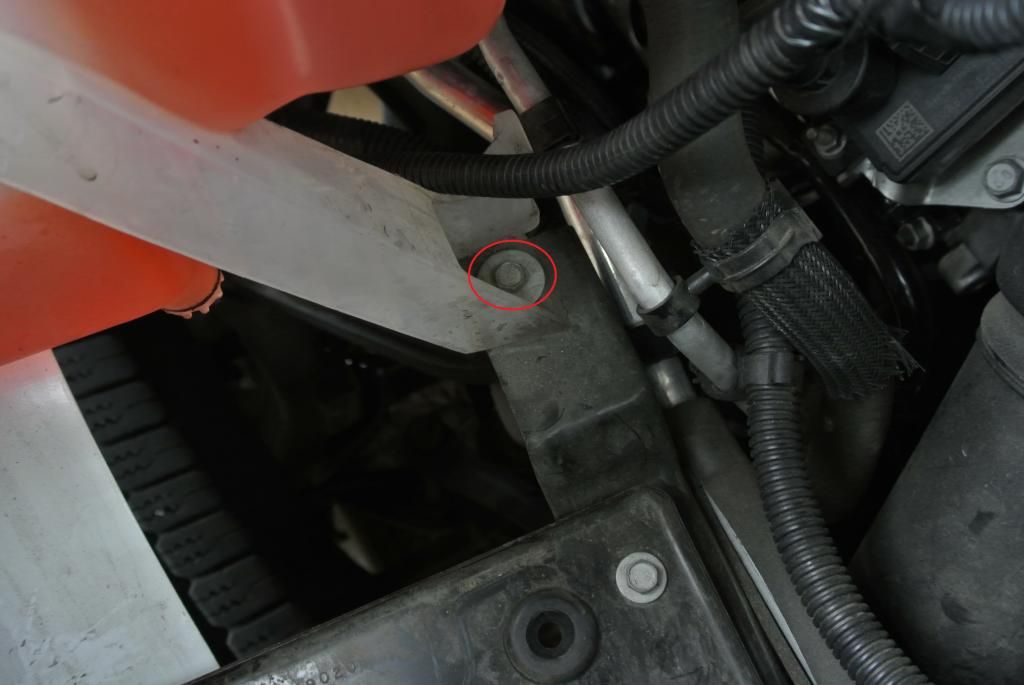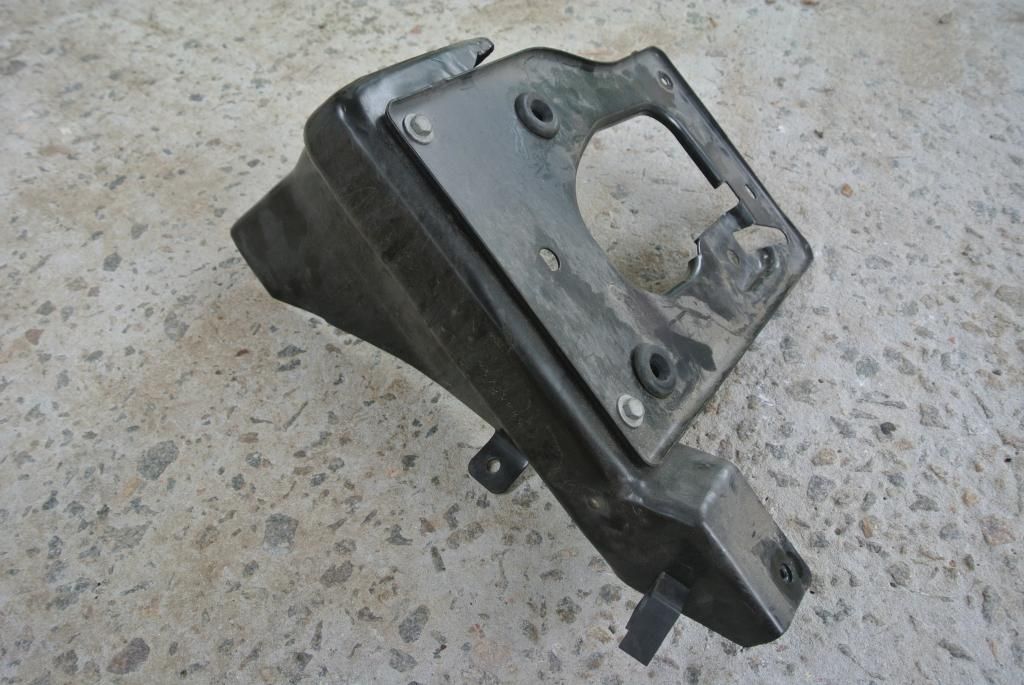 Step 7: Twist lock ring to left and twist out factory intercooler pipe.