Discussion Starter
·
#1
·
:help Hello everyone. I am fairly new to the Diesel world. I just sold my 1997 F350 PS crewcab LB and bought me a 2002 Duramax Auto. The truck seems to have a ton of power and i was wondering if anyone would have an idea on what kind of HP it has. Which am sure it will be hard to guess since i don't know much about the truck. Heres what i do "think" i know.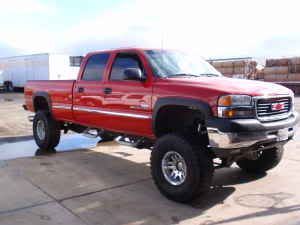 The truck has 120k. It has a Fabtech Lift with 37's under it with huge upgraded CV axles and tie rods. Besides all the cosmetics i don't think its stock. Ive droven my buddies d-max and it feels weigh stronger than theres(they had hypertech programmers). From dead stop it will smoke the tires in 1st, 2nd, and bark 3rd pretty good. (assuming i keep it straight:gearjamin lol) If am rolling anywhere under 35/40 and punch it, it will break traction and go side ways a lil. It almost feels as though there is a shift kit in it. I can brake traction with 37's at will.!:rockin
It has the pod gauges (boost, pyro, and engine oil temp). I tried to research the stock boost on a 02 d-max and from what i can tell the average is somewhere in between 20-25(pls correct me if am wrong). I can hit 25/27 at around half throttle. My guage goes up to 30psi. Unfortunatly, when i punch it, it goes pass the 30 to the letter "T" to the end of the word boost. Which am assuming if there 'where' numbers there it would be pretty close to 35, but not exact.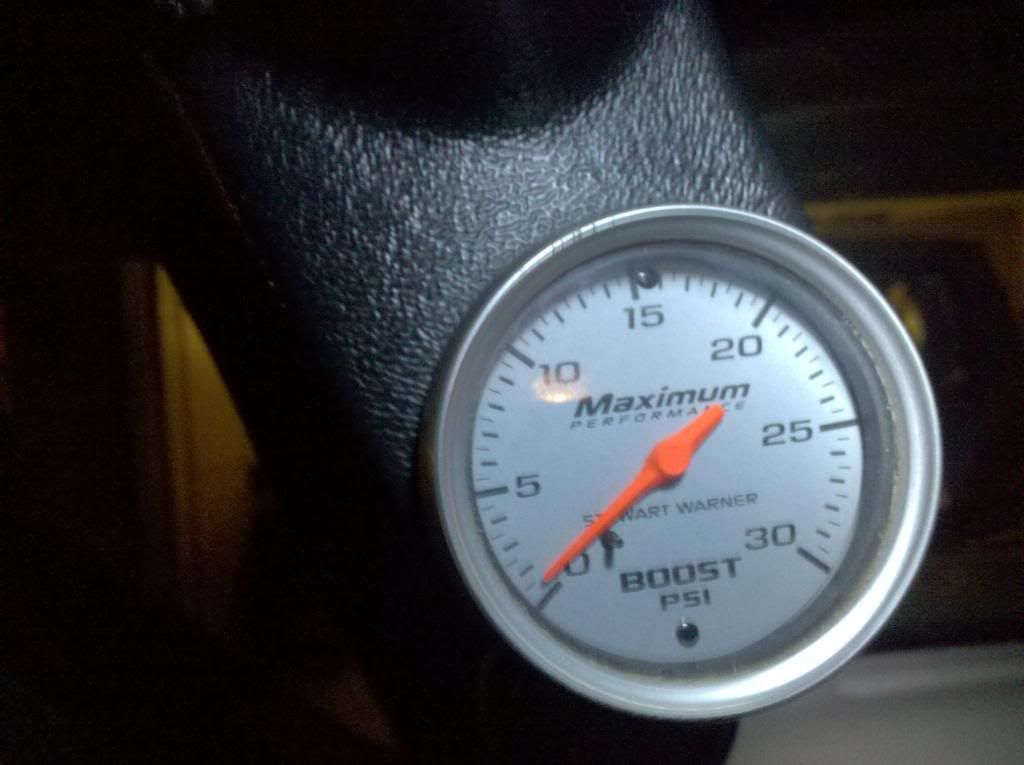 Am not sure if the inter cooler has been upgraded, but both pipes (left and right side of it) coming off the turbo are blue and look newish.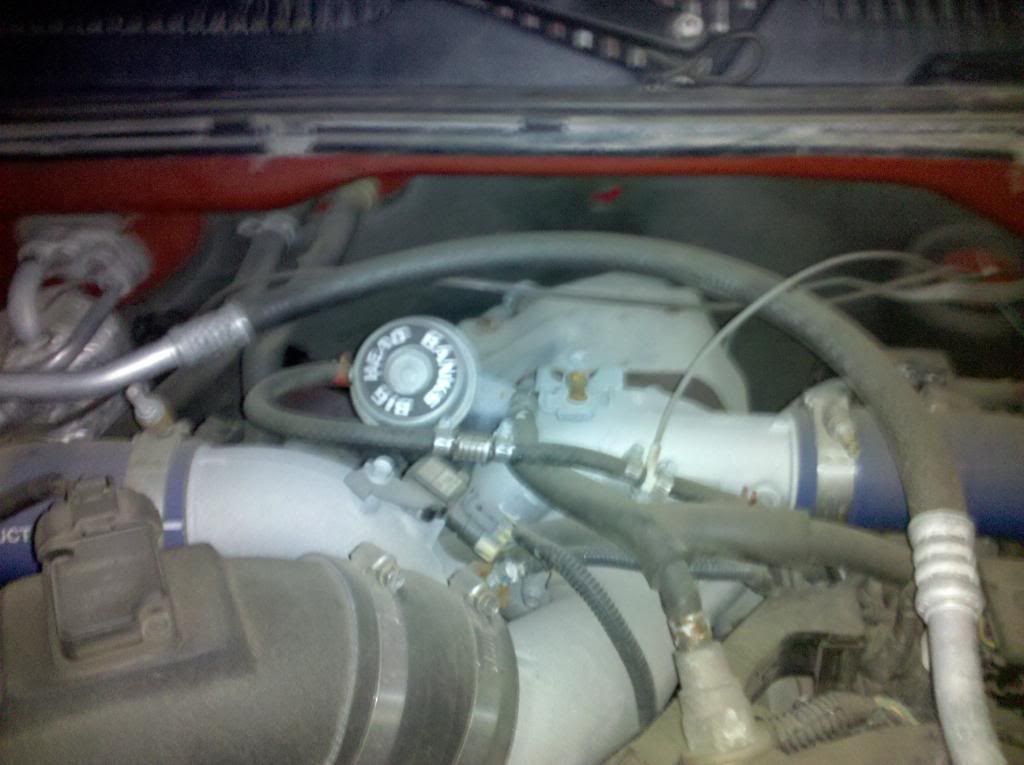 From just looking at the engine i also see a Banks Big Head waste gate. It is also has a 5" straight pipe(no cat or muff) with a 7inch tip. It has a Volant air intake. theres no black smoke until about 25 psi and above. I didn't see any perf. chip, but maybe possiably a programmer?
Another thing that puzzels me is am wondering if it is possiably geared? At 80pmh(its 3-4 miles off really doing 76-77mph) the RPM it bearly hitting 2100. At 60mph it is around 1600/1700 rpm. Same as my buddys stock d-max. So could it be geared? At 80 mph i can punch it and it will sit me back and be past the 100 mark in no time flat!
There is also a box under my driver side dash and it looks new. Anyone know what this is? Its has like 6 lil color squares. On the bottome of the squaresit says purple(far left), blue(center), and brown(far right). havent a clue to what it is. there are also numbers un the upper half.
Overview:
Do you think its geared?
Do you think the previous owner had a programmer on it and left it at a hotter tune setting?
Is there a way i can find out?
How much Hp you think it has?
Will the Banks wastegate increase the boost that much 20/25psi to 30/35psi?
what's the box under the dash?
Is it all in my head?
:help
Sorry for the long post. I don't know if i was allowed to include pics, so sorry if i wasnt suppose to. I know this is a lot am asking, but any help is truly apperciated...! thanks!